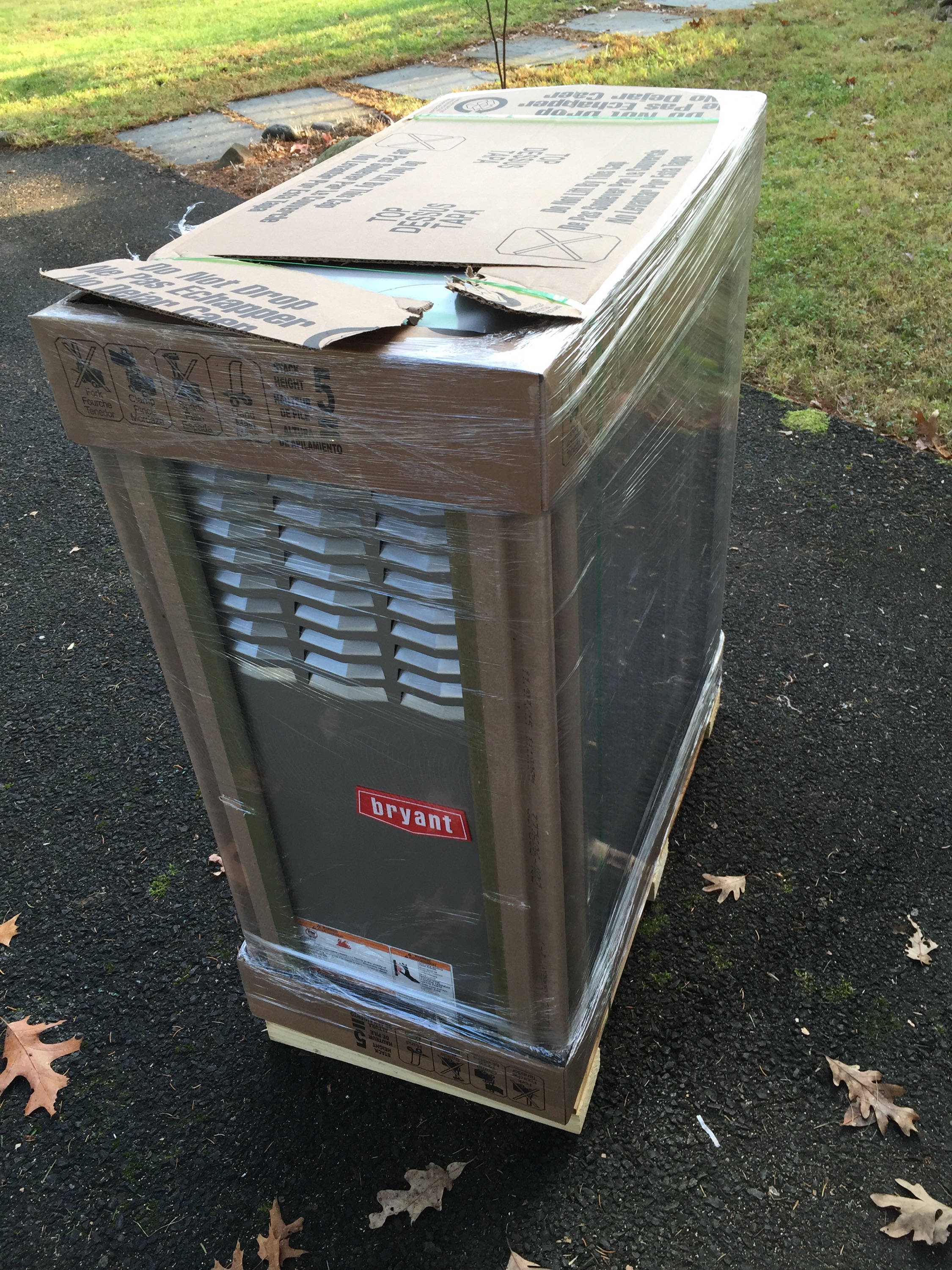 Last week, we had a tech come out for pre-winter check and tuneup of the two furnaces in our house (when we put an addition on in 2003, we opted to put a second, small, HVAC system just for the new construction rather than getting a single large unit for the whole house, a decision I regret for a bunch of reasons now).
The tech started on the furnace for the addition, and called me down after looking at it for 20 minutes or so. One of the first things that he tested showed that the Carbon Monoxide level inside the heat exchanger was double its legal limit and was still climbing when he hit the emergency off switch. No immediate danger to us (and I have redundant CO detectors in the house after an incident shortly after we bought the place), but enough of a potential danger that he had to take the unit offline permanently.
So, Saturday was spent talking to burly dudes who sell heating systems.
We made a deal and were hoping for a Monday installation, maybe Tuesday. Turns out they didn't actually have the unit I bought on a shelf and had to get one shipped. Thursday install. Oh, and the new ductwork may stretch into Friday morning.
Luckily this week has been relatively warm, but when I walked into my office Monday morning, it was 56 F, which is tool cold for my fingers to be able to type accurately. All week long during the day I've cranked the furnace in the old part of the house with heat and aimed a fan at the base of the stairs up toward my office door, so it's been bearable.
They just delivered the unit, which is freakishly tiny (and I know that it'll expand when they start building the plenum and whatever other HVAC words they'll charge me big bucks for), and should start ripping the old one out shortly. The furnace is directly beneath my office, so likely to be a noisy day.
It's supposed to go up near 70 degrees this weekend, so it'll keep that new furnace smell a little while longer.
Update: They were done with the installation by 1:30 PM. All new ductwork, installed much more cleanly than the original install was, and also positioned so that it will be easier to service in the future.