Picking up the remaining pieces.
(Previously.)
Cabinetry
The last major thing that's stopped us from moving into the kitchen completely has been the shelves in front the windows on the main sink wall. Those were installed this week, and we're realizing that this would be a even better kitchen for people who are taller than we are. The bottom shelf is easy, but that middle one is a tiptoe reach for all of us.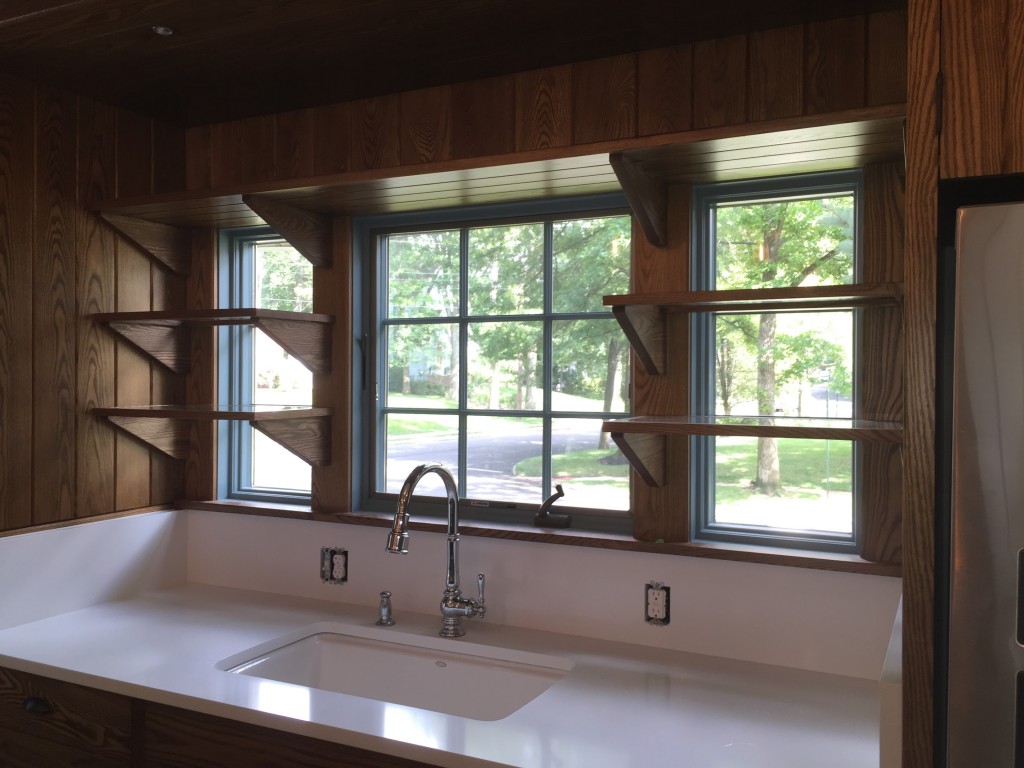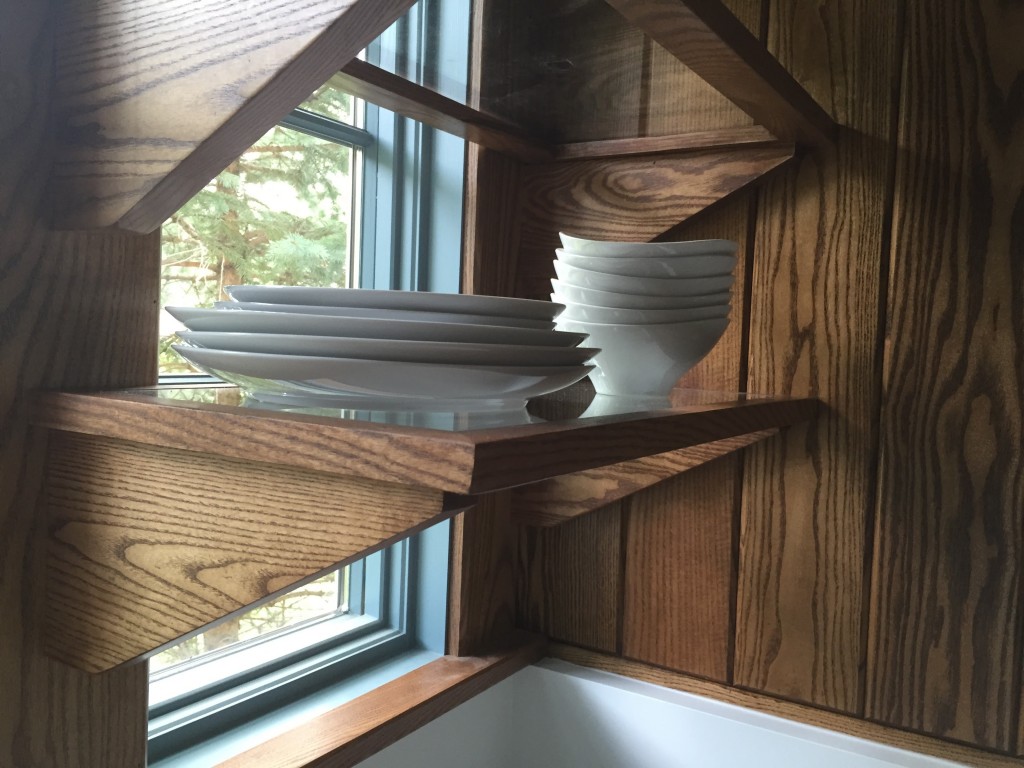 I had reservations about these shelves being glass, but now that they're in place, I'm glad that it's how we went here. The 'pass-through' cabinet is also finished now, with glass doors on both sides of it. Now that this is all installed, I'm still skeptical of the utility of this pass-through feature — the architect's plan for it was that groceries would come in, be placed on the shelf that's beneath this cabinet, to be put directly into the pantry on the other side by someone who's been waiting patiently to help. I'm not sure this is consistent with how things work in this house. Maybe we'll get used to it.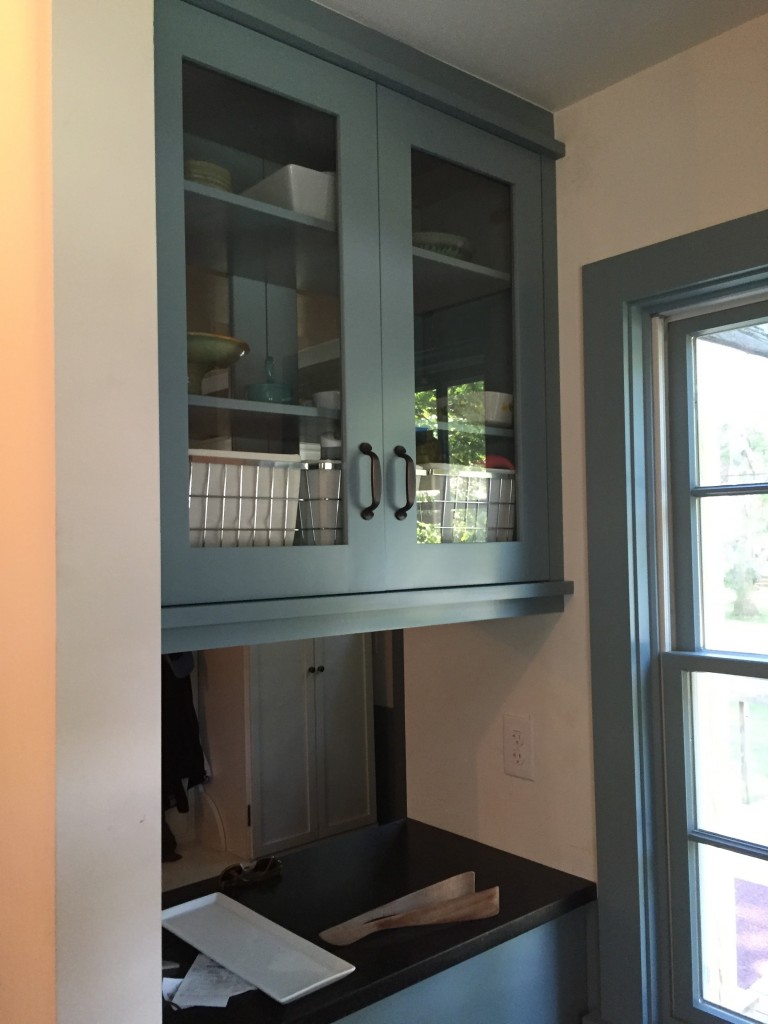 We're not even completely in, and there's already clutter!
Dining Room
Kath got the banquette sanded, primed, and painted, and then made a nice cushion for it. Looks great in the room: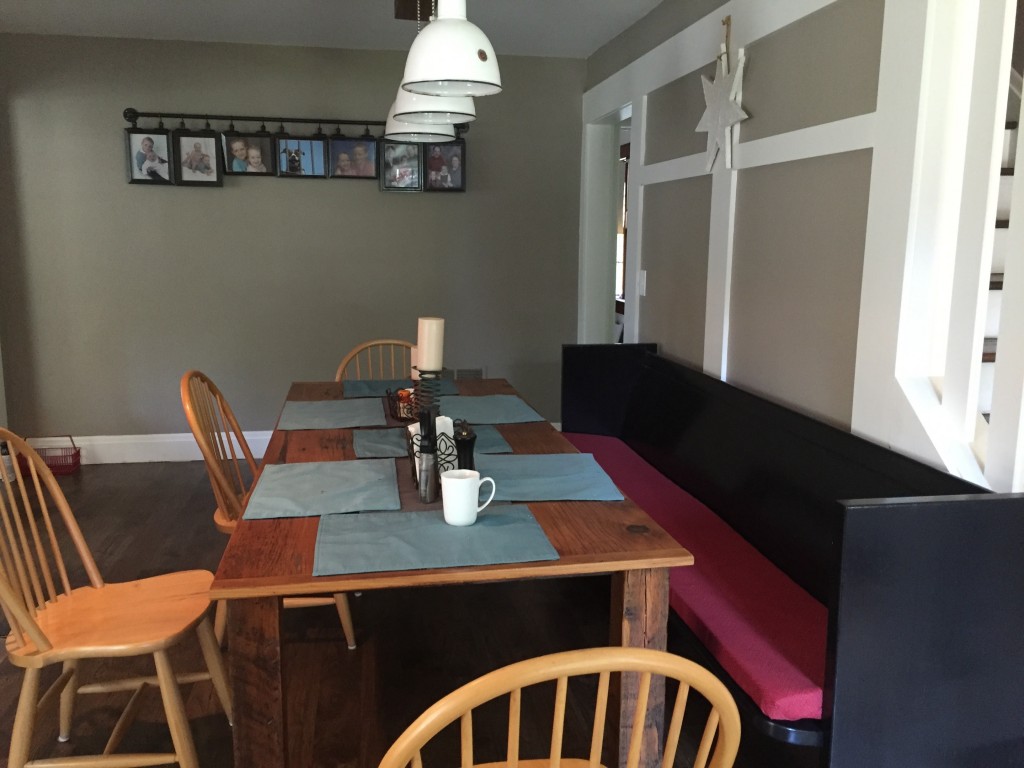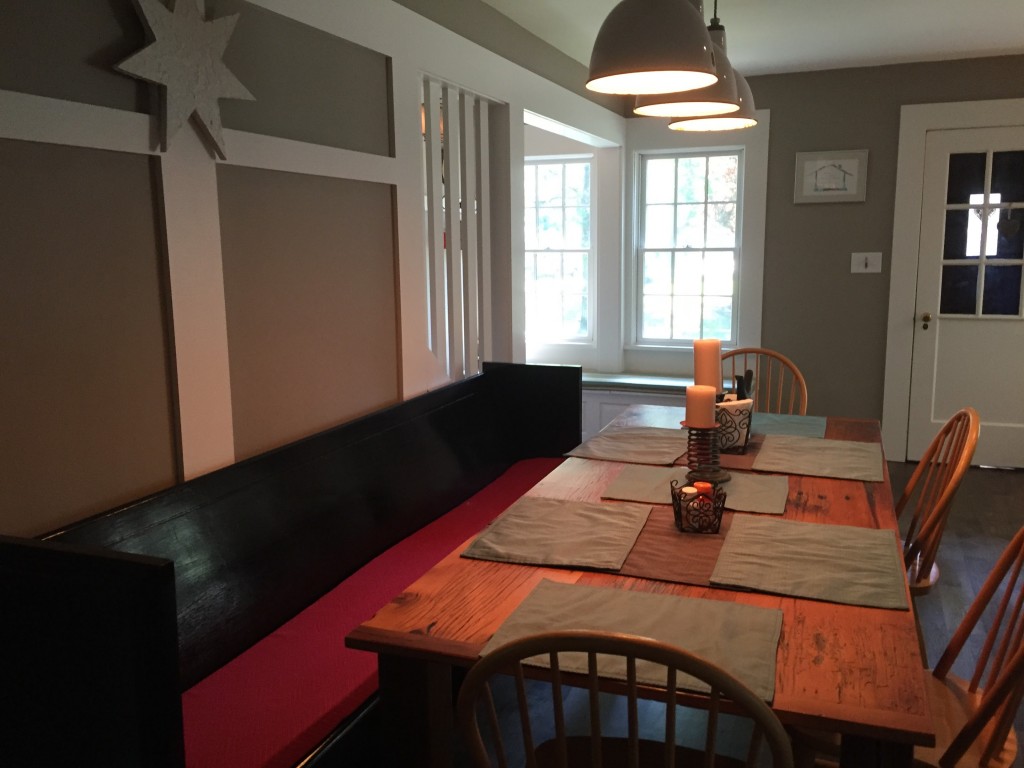 Someday we'll replace these old generic chairs with something that fits in better. Not this week.
Guests!
…and we've officially broken the place in now — we had Steve and Sue over for dinner on Friday night, and I was able to remember which end of a knife to hold long enough to crank out a meal that came out okay.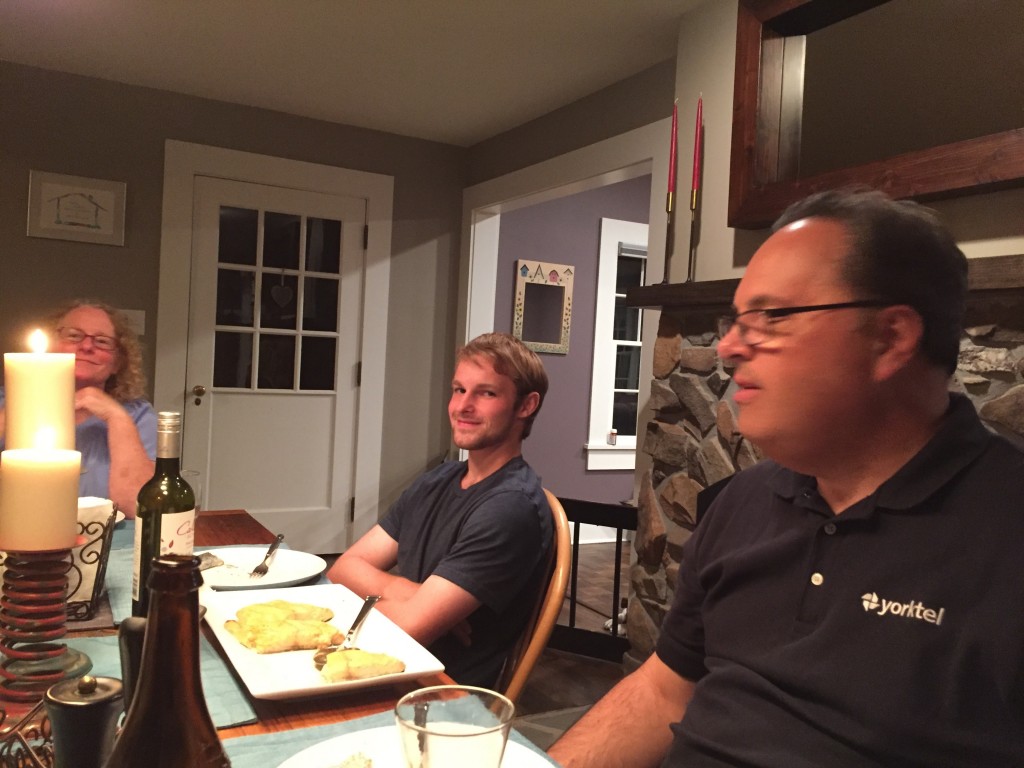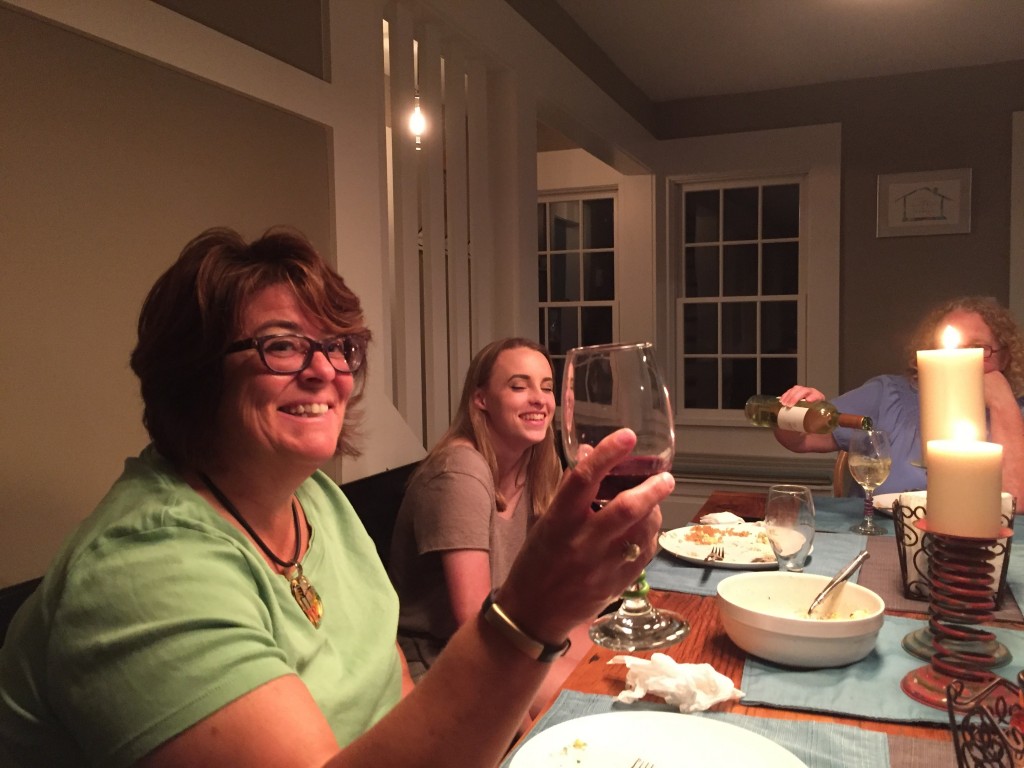 Next:
Wrap up. LED lighting under the cabinets needs to be installed. Touch-up paint. Our contractors return from vacation — we'll finally get the tile backsplash installed behind the sink and knock out what remains on their punch list.
I'm ready to stop writing these updates!
(Next.)