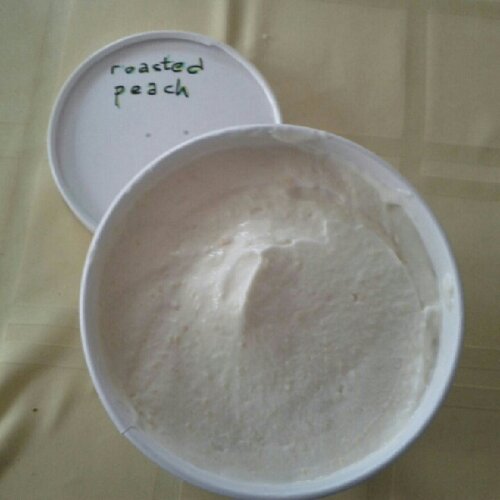 to standard base:
Peel & slice 3 peaches, then roast with a few tablespoons of sugar and a little lemon juice in a 400F oven for 10 minutes or so, until soft.
Puree the peaches until smooth (I got about 3/4 of a cup), then add to the prepared base.
Chill thoroughly & spin.
Notes:
I should have waited for the peaches I had to ripen more — the taste was not as strongly peachy as I had hoped for. Next time.