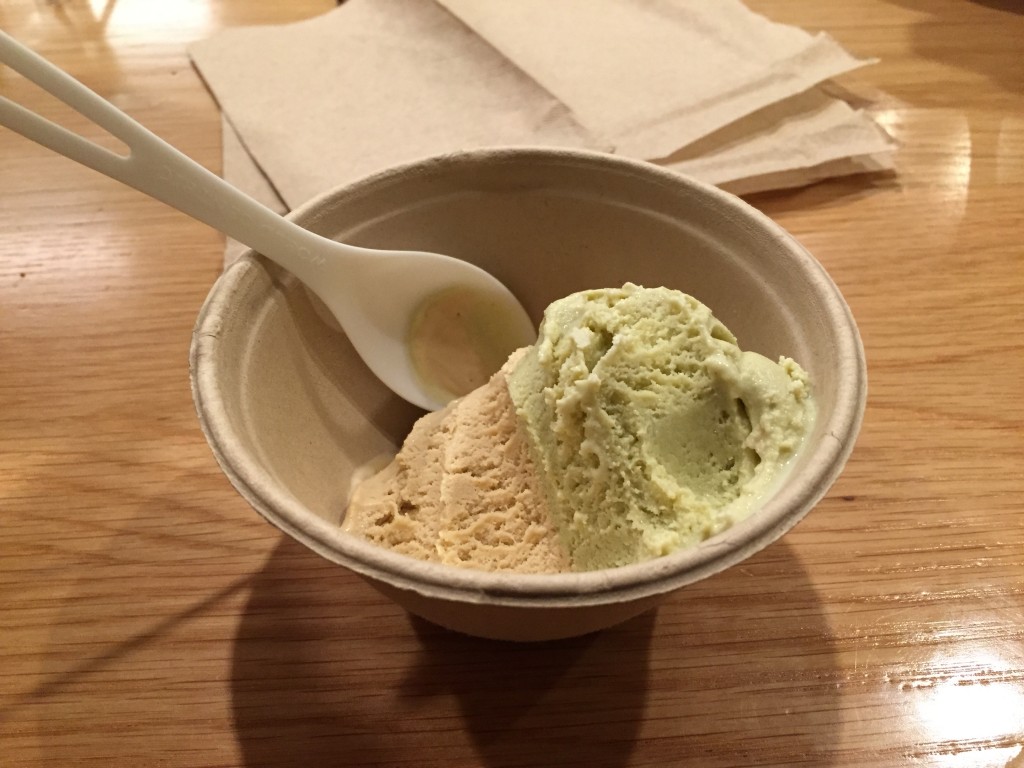 Making
Made a batch of Vanilla Chai right when the break started. I still don't think that I like chai tea in its usual environs, but I do like it as ice cream a lot. (Steeped 4 Twinings Chai teabags in the hot milk/cream of my normal base for 15 minutes, then proceed with the rest.)
Keenan wanted to make/take a quart of something to a party, so we made a batch of the Eggnog from the Ample Hills book. I don't usually make a custard-base ice cream, but it seemed called for in this case. Exceedingly eggy (10 yolks to a quart!). Needed more nutmeg.
Reading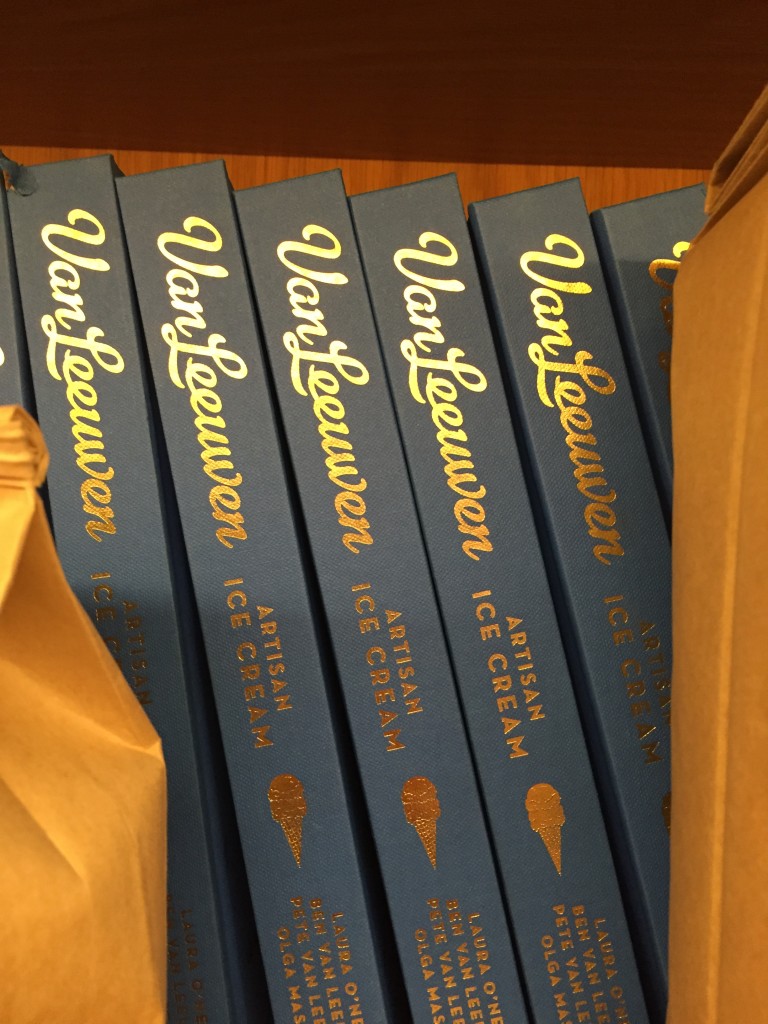 For Xmas, Kath got me the book from Brooklyn's Van Leeuwen Ice Cream, and it immediately became the #2 book on that part of my shelf (behind the original book from Jeni's).
Eating
Kiley and I spent last Sunday wandering around Soho and the Village, and directly across 7th Ave from the Village Vanguard we saw a sign for Snowdays Shaved Cream. Basically, they use Hawaiian-style shave ice machines, but instead of working on cylinders of ice, they freeze cylinders of ice cream base solid and then shave ice cream snow off of those. Kiley had their Sweet milk flavor (with some toppings and salted caramel sauce), and I had Matcha green tea, which was great. Because they don't need to count on the sugar content to control the texture of the final product, they were able to make this really subtle — not overly sweet at all, and the green tea was clean, and the dairy itself was especially prominent. I don't know how a business like this handles rushes, though — it's not a quick process.
Last night, Keenan and I went into Brooklyn to see They Might Be Giants do the last night of their year-long residency at the Music Hall of Williamsburg, and when I was checking directions on Google Maps, I saw that Van Leeuwen has a shop that's a block away. We stopped after the show and I had their Earl Grey and Pistachio. Both were fantastic, and my assessment of the place from their book was spot on. Highly recommended.