Not a ton of visible change this week. The skeleton of the wall that used to divide the kitchen and dining room is gone, so you can now get a feeling for this as a single room:
Some plumbing demo was done while I was in Pasadena for work, and we've put down deposits on the cabinetry and ordered the bathroom fixtures. I'll be happy to start writing more checks for things that I want added, not to have people wreck stuff and leave my house a mess. I can do that myself.
Here's what we're building: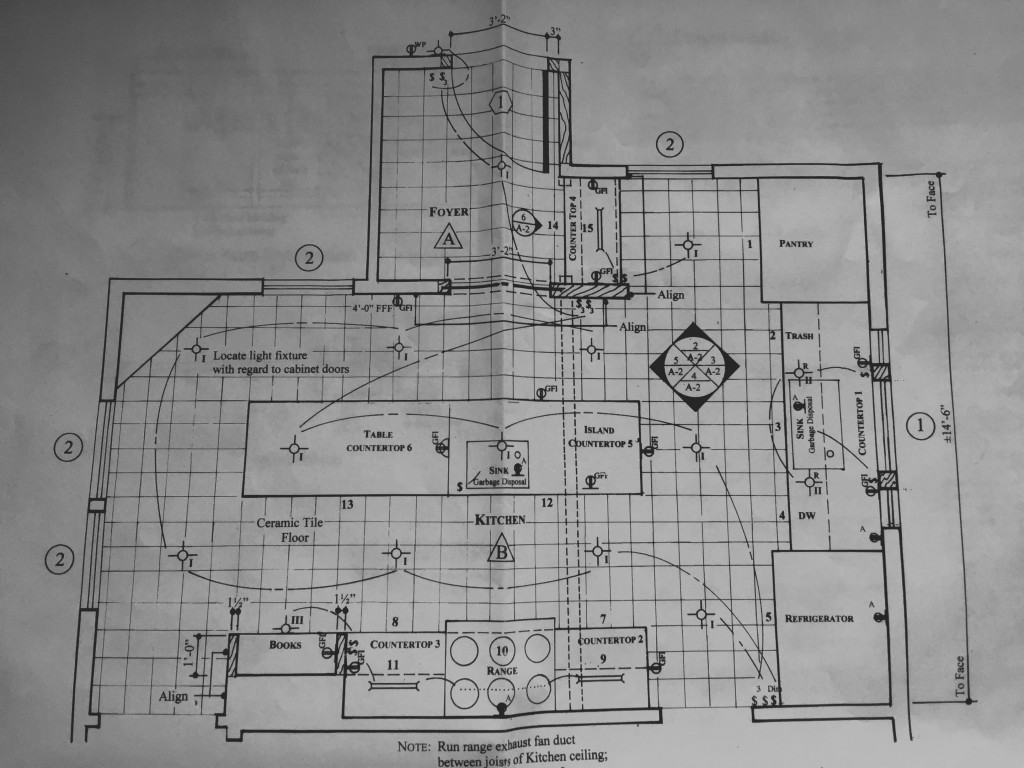 You can see the dashed line that used to be the wall between the kitchen (on the right) and dining room. A huge (11 ft. long) island is in the center of the room. It breaks into two pieces; the right half has a prep sink, storage, and microwave, and the left half is on wheels and functions more as a table.
At the bottom, what the architect calls the 'hot wall' — range, countertops/cabinets, and a built-in bookshelf.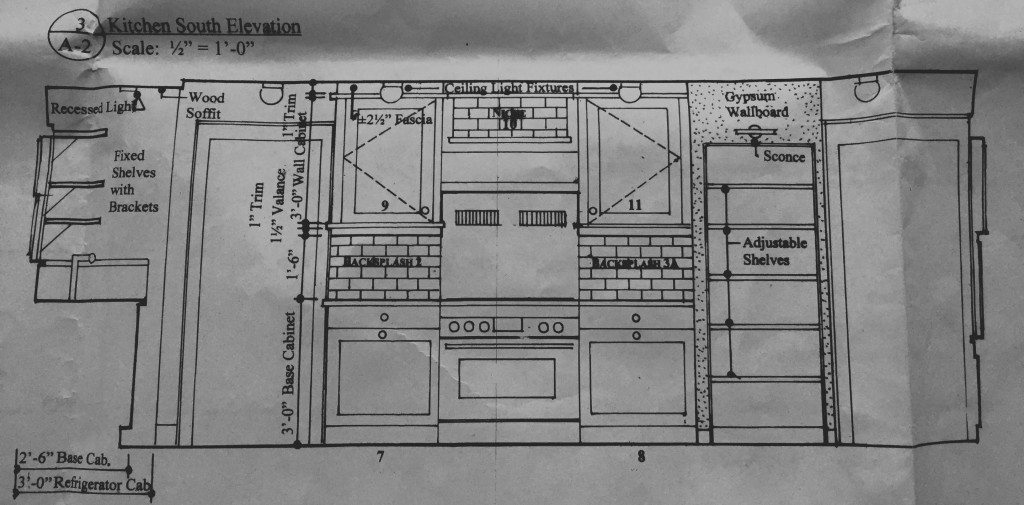 On the right, the 'wet wall' — main sink, fridge, dishwasher, pantry. The pantry on the left will have stainless steel panels in it to match the fridge, and to look like a Shaker style pie safe.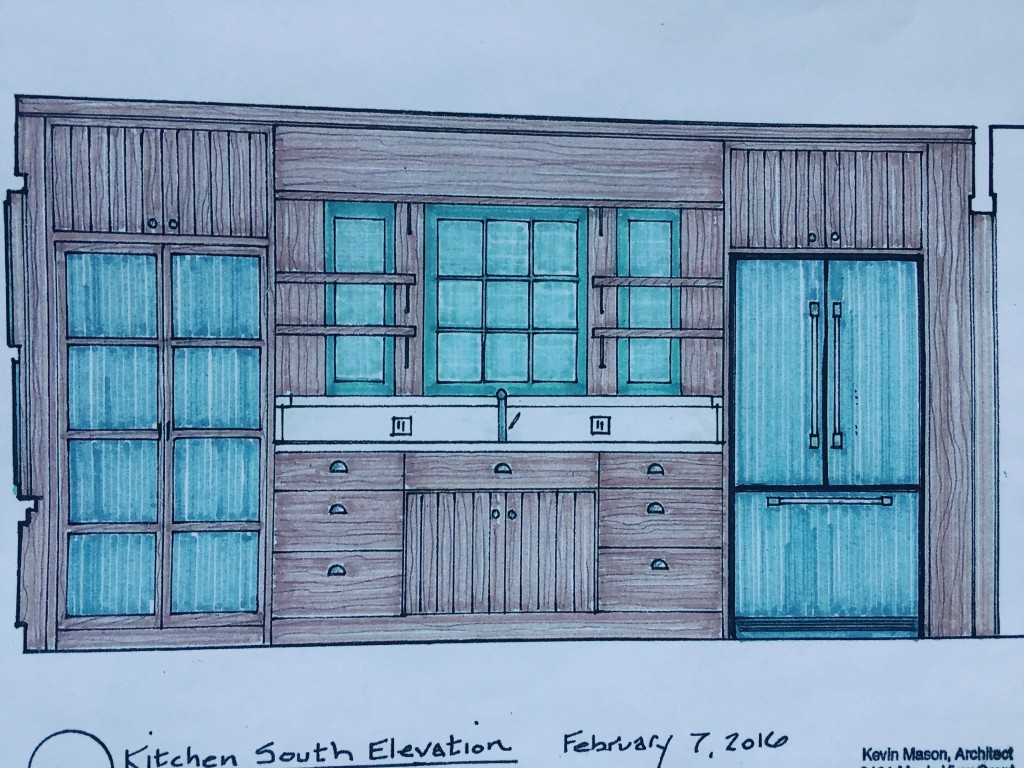 Looking from the wet wall to the north: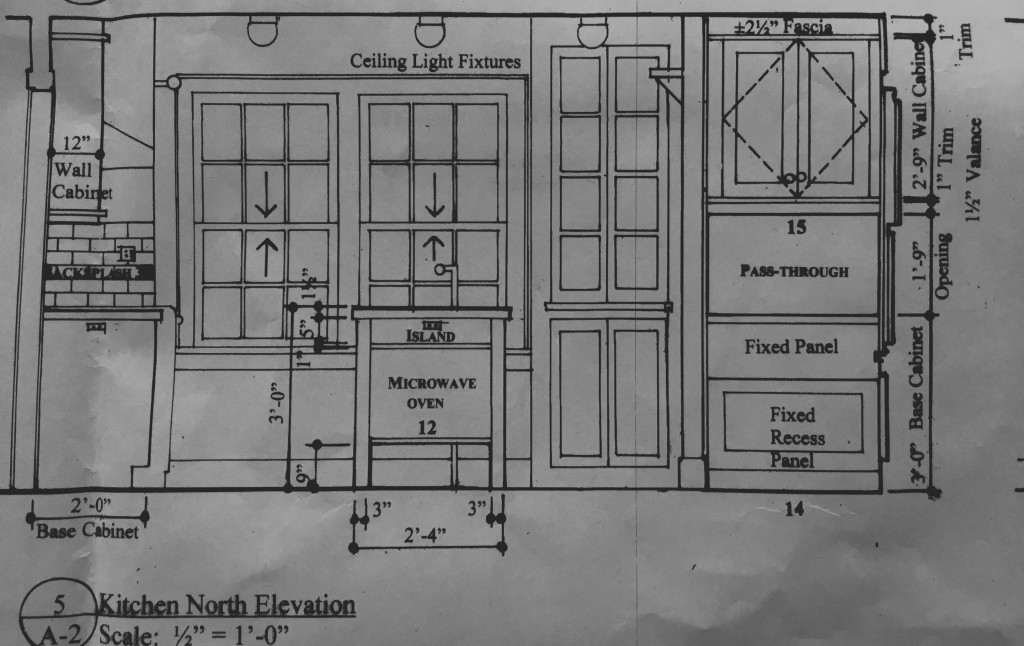 …and from the stove out the door toward the East: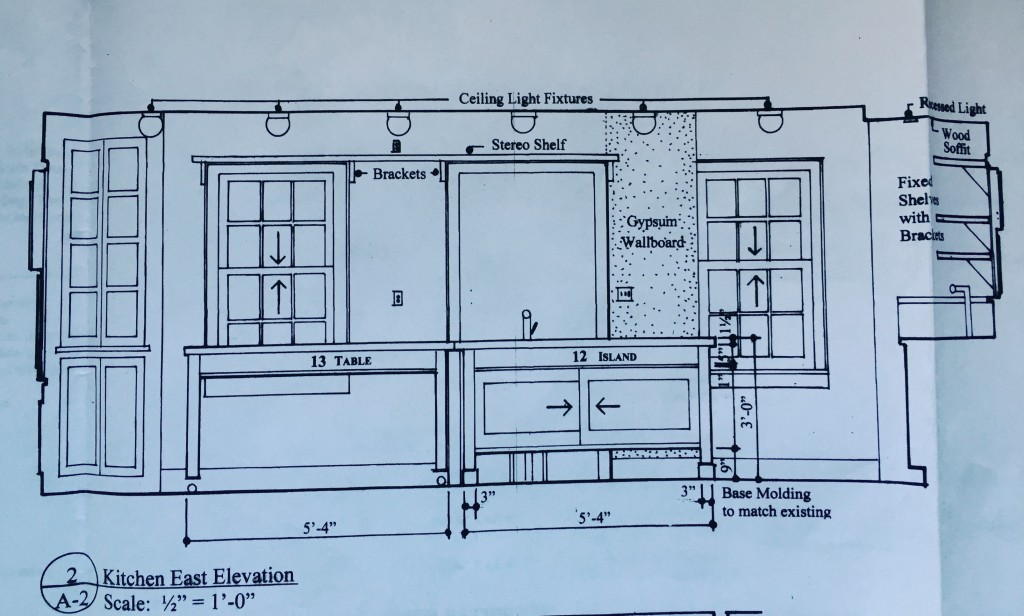 This week: hoping to see some actual construction.