The big surprise when I returned from Texas on Wednesday night was seeing the new hardwood floor in place in the kitchen: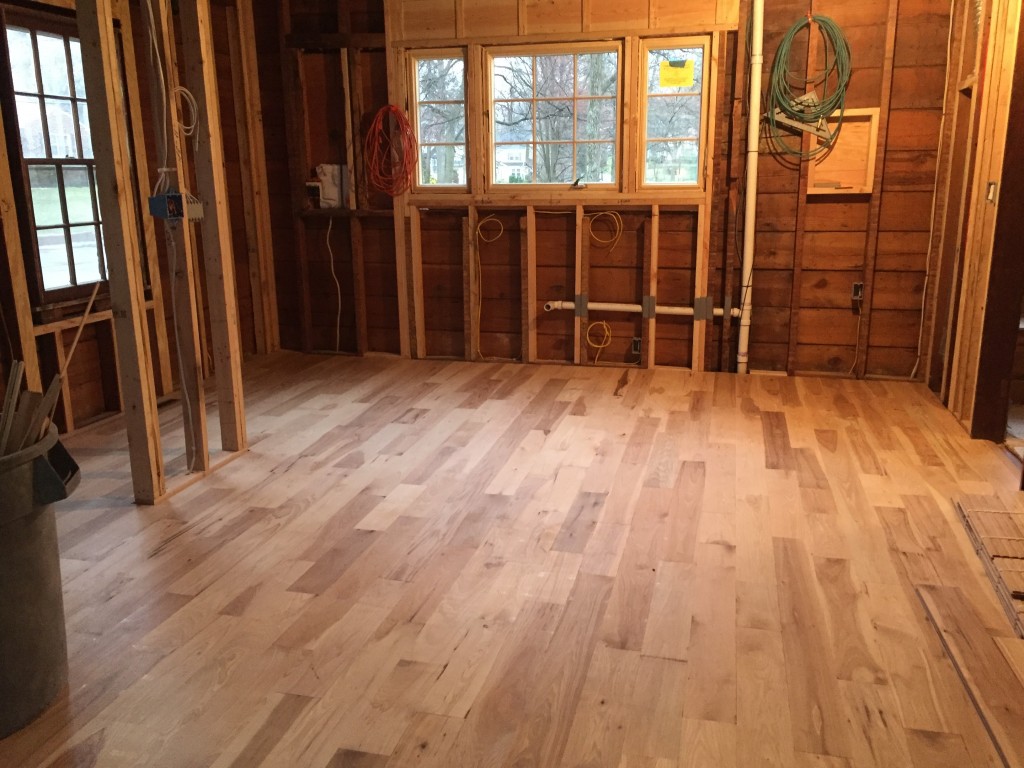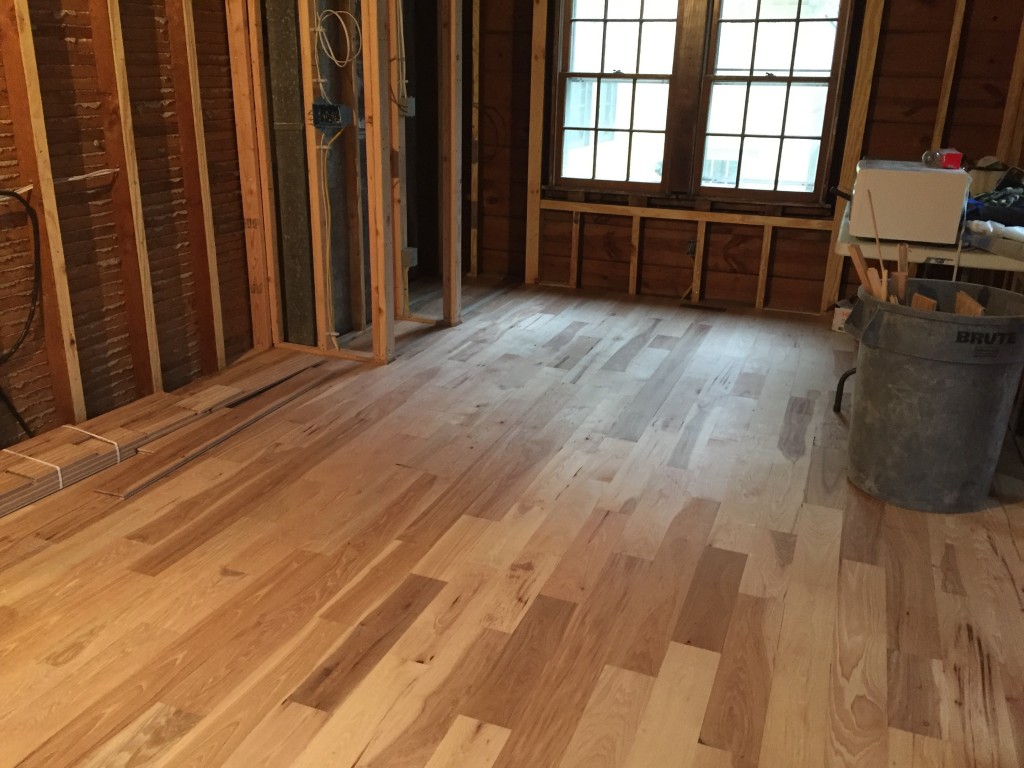 The wood is 5″ wide character grade hickory — as we started looking at samples of flooring, I really hated the idea of ending up with a character-less floor that looked like a gym floor. We really loved the wide variation of colors, textures, and grain that we saw in samples of this wood, and seeing it in place even more so. We're going to end up staining this with a relatively dark color that may even out those tonal variances some. Current regret: not going another inch wider with this wood — we had been warned against going too wide for visual/optical reasons that I can't remember. I think we easily could have gone wider here.
They also did a lot of electrical work this week, including getting an inspection taken care of.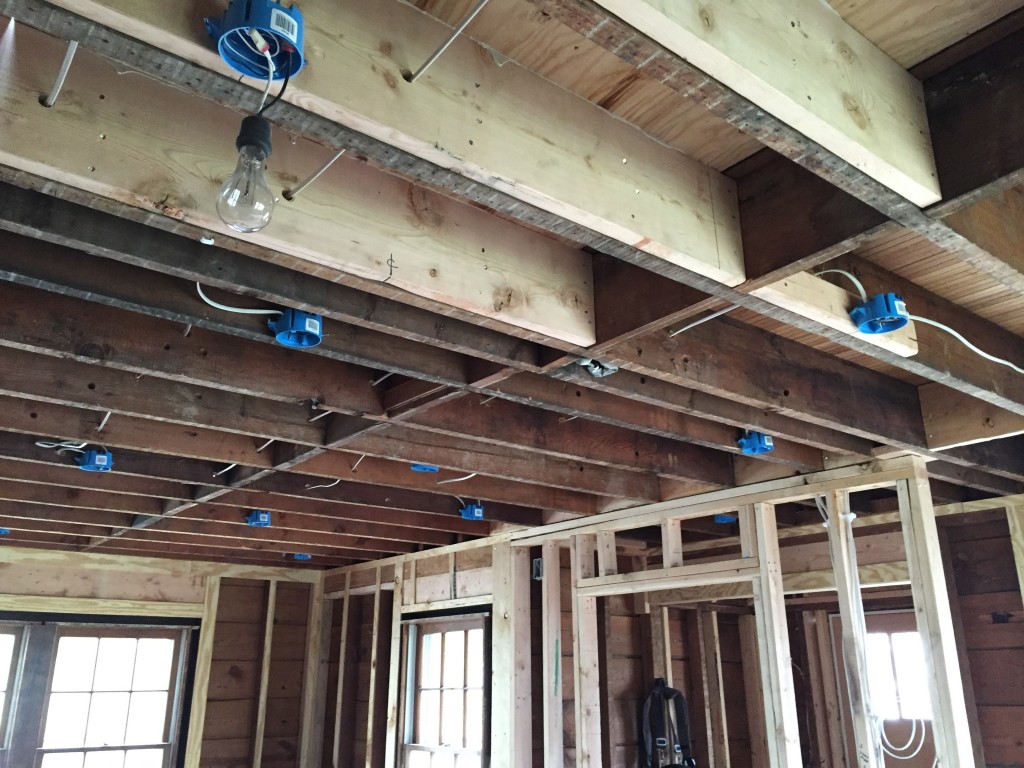 The boxes are in place on the ceiling for the grid of caged barn lights that are going in.
Elsewhere in the house, some assorted modifications — this week, one of the two doorways from the new dining room into the family room was widened so that both sides are more or less symmetrical.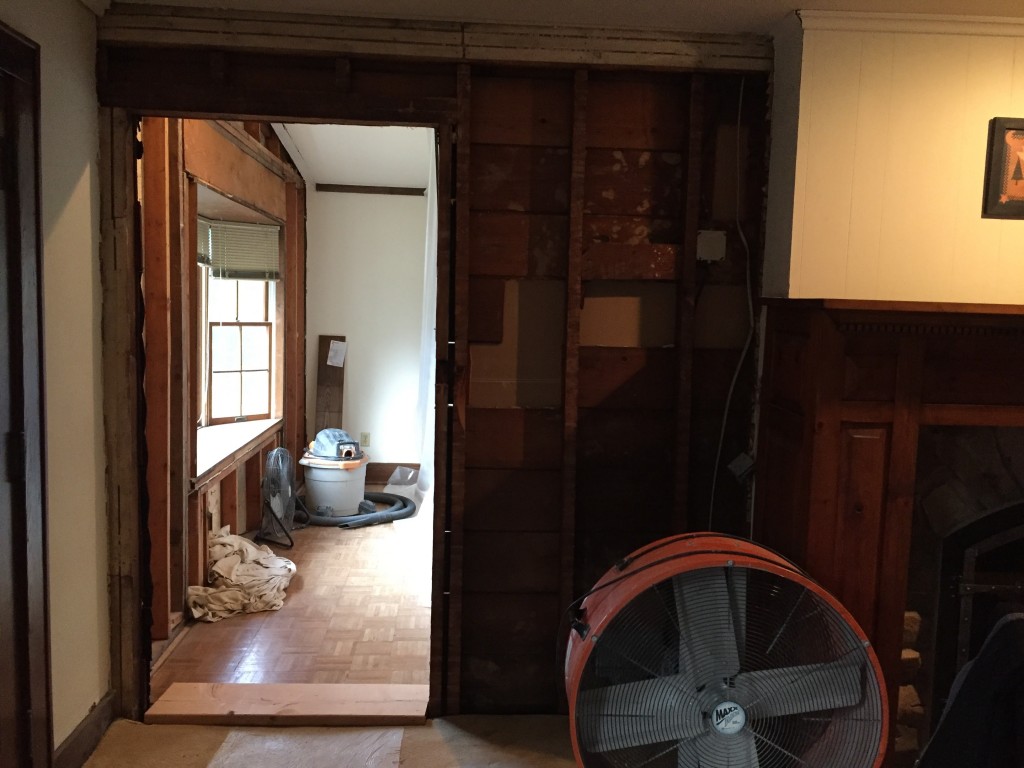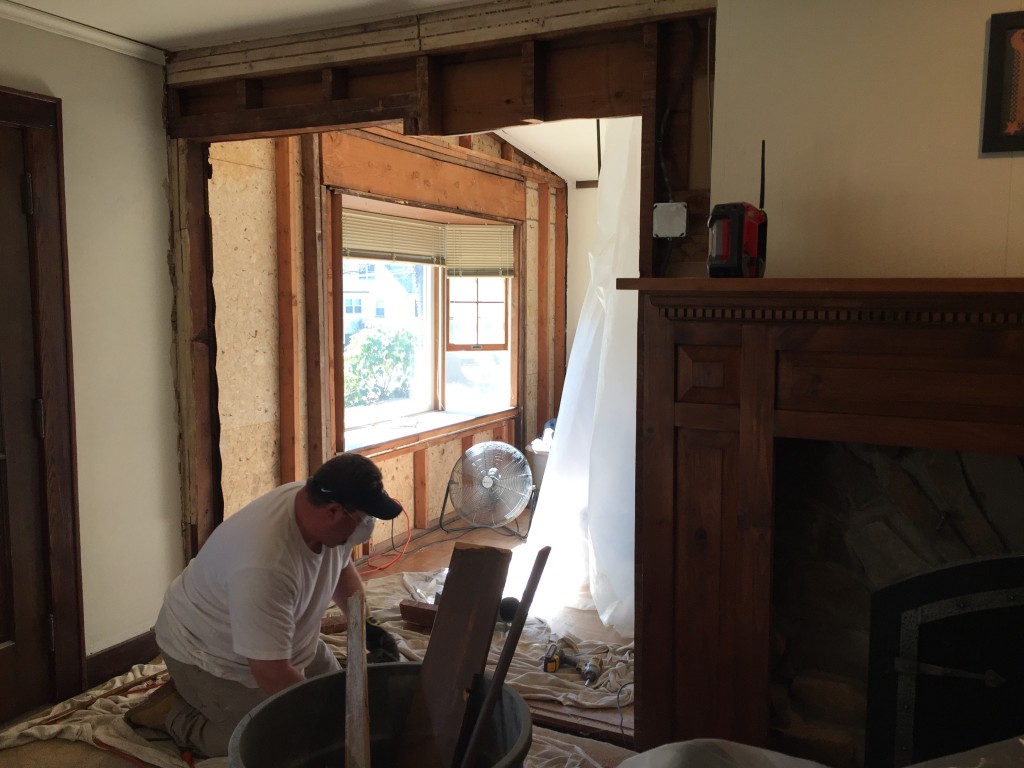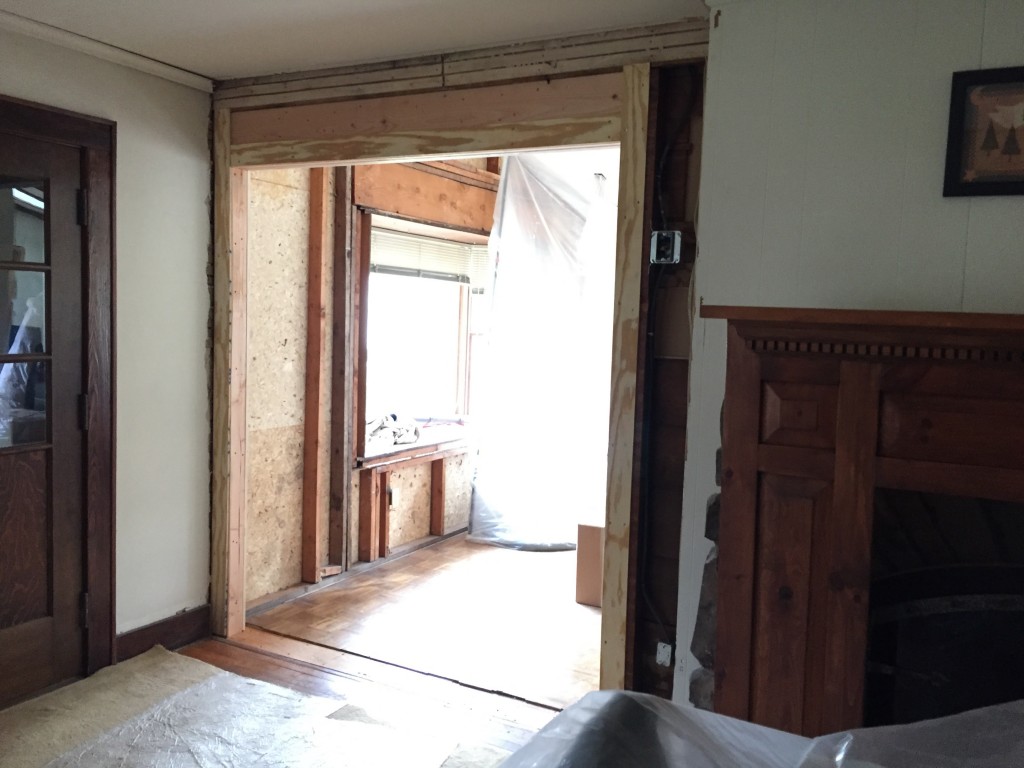 This change is going to let a ton more natural light into the dining room, which has always been too dark to be comfortable in the daytime without lights on.  While that work was going on, they had to open up some of the walls around the fireplace and uncovered even more beautiful hidden wallpaper from 50+ years ago: