This week: Some more rough plumbing and finally some new windows.
Now that the kitchen floor is in place, the plumber was able to come in and get rough work in place for the second sink in the island, and also run the gas line for the stove.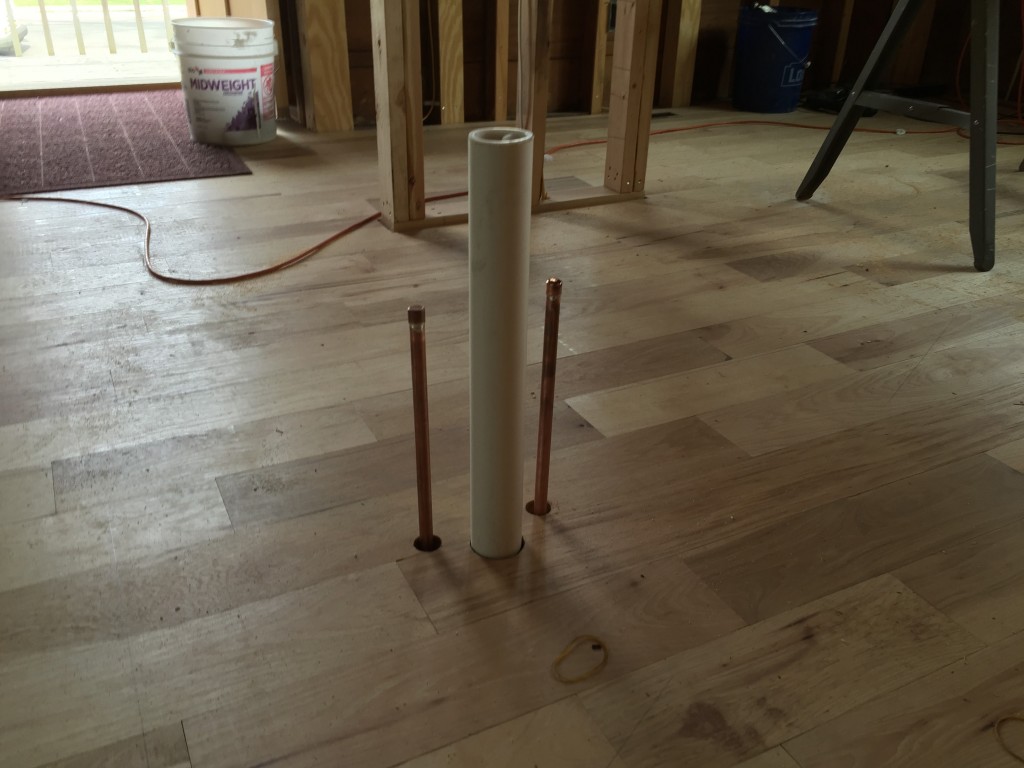 The bigger news is that the new windows are starting to go in. First, they're hitting the family room, replacing the old bay window that wasn't put in correctly, and also the picture window that faces east. I didn't understand that they were going to end up essentially opening up the entire front of the house to do this, though: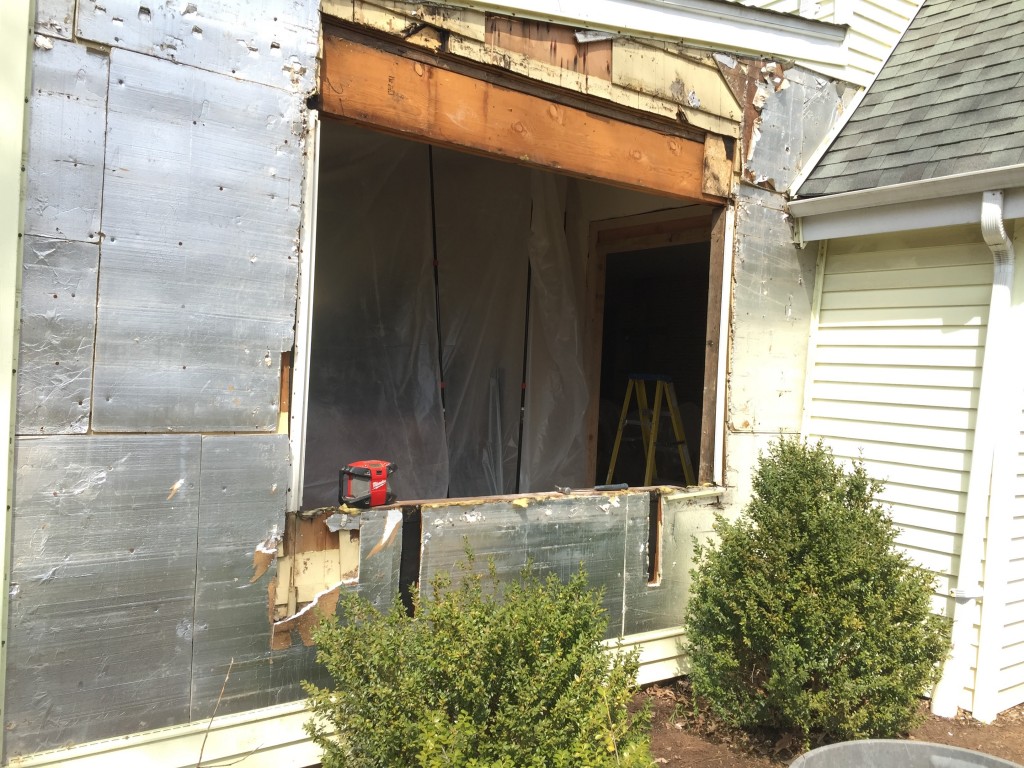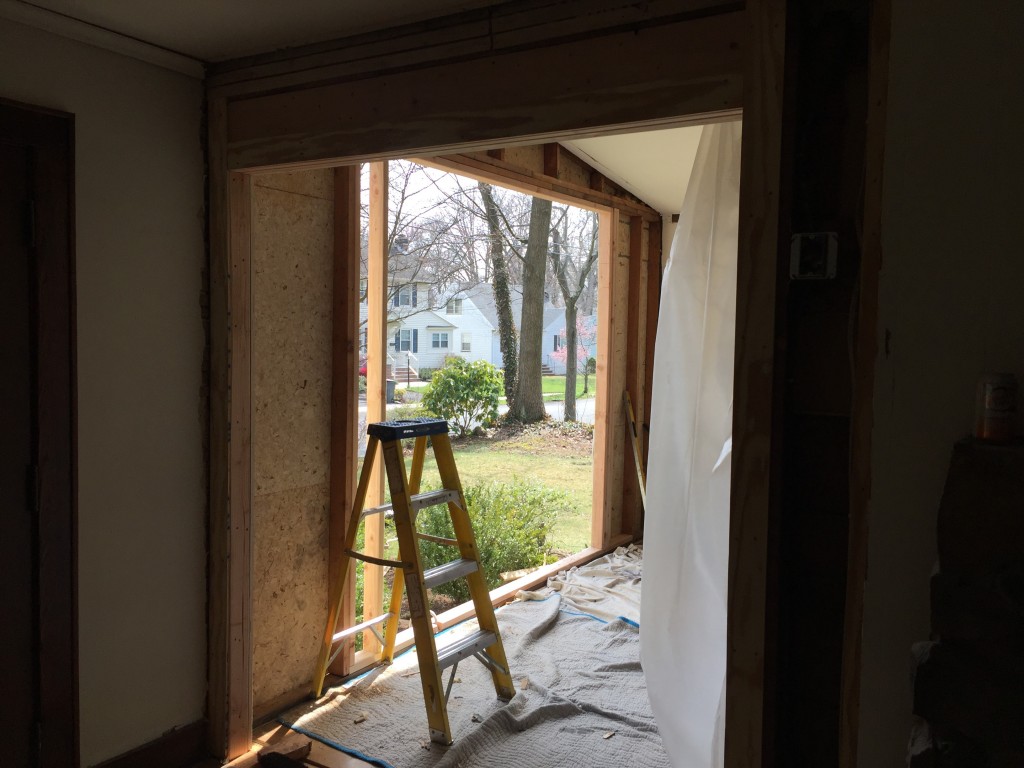 After: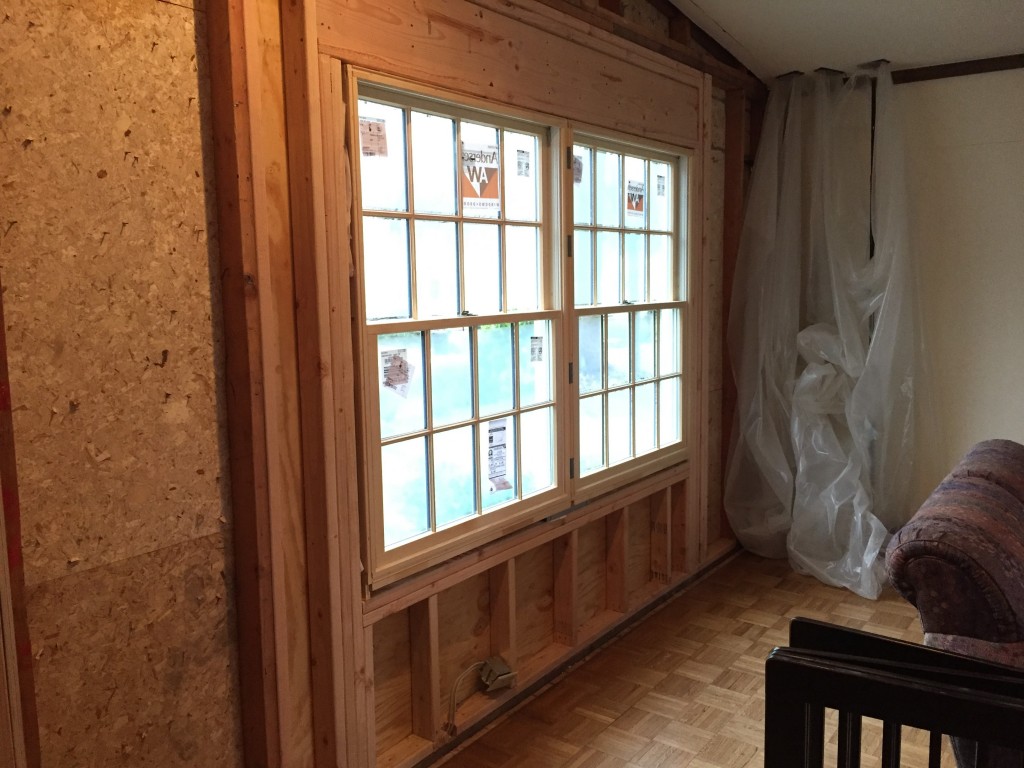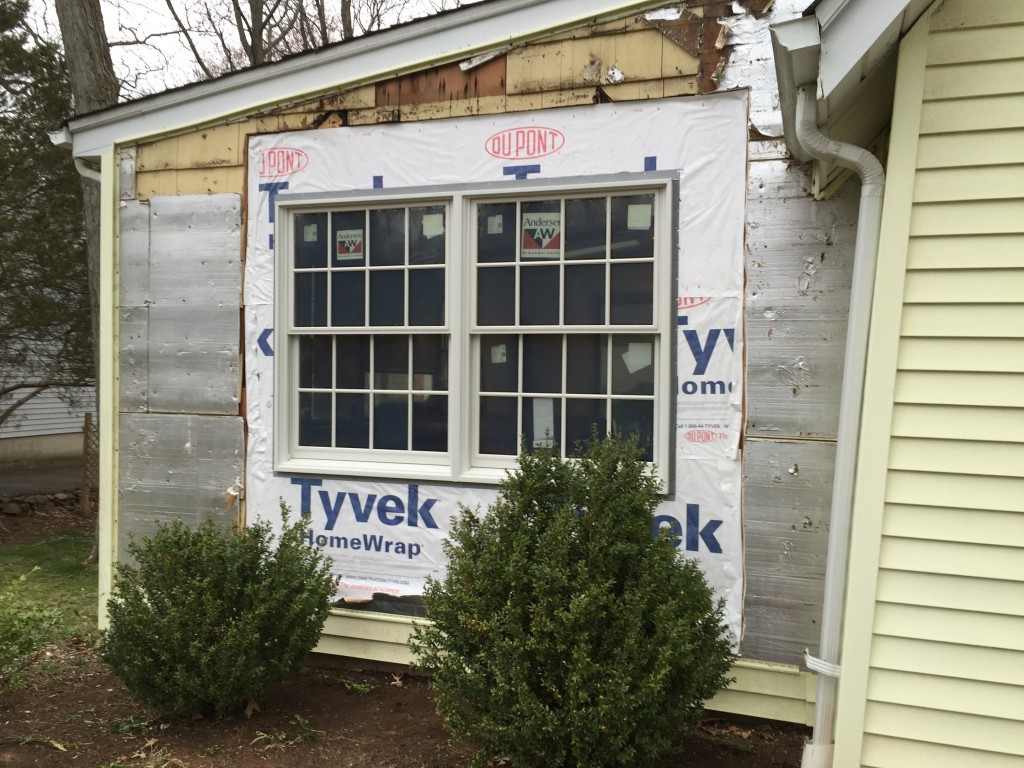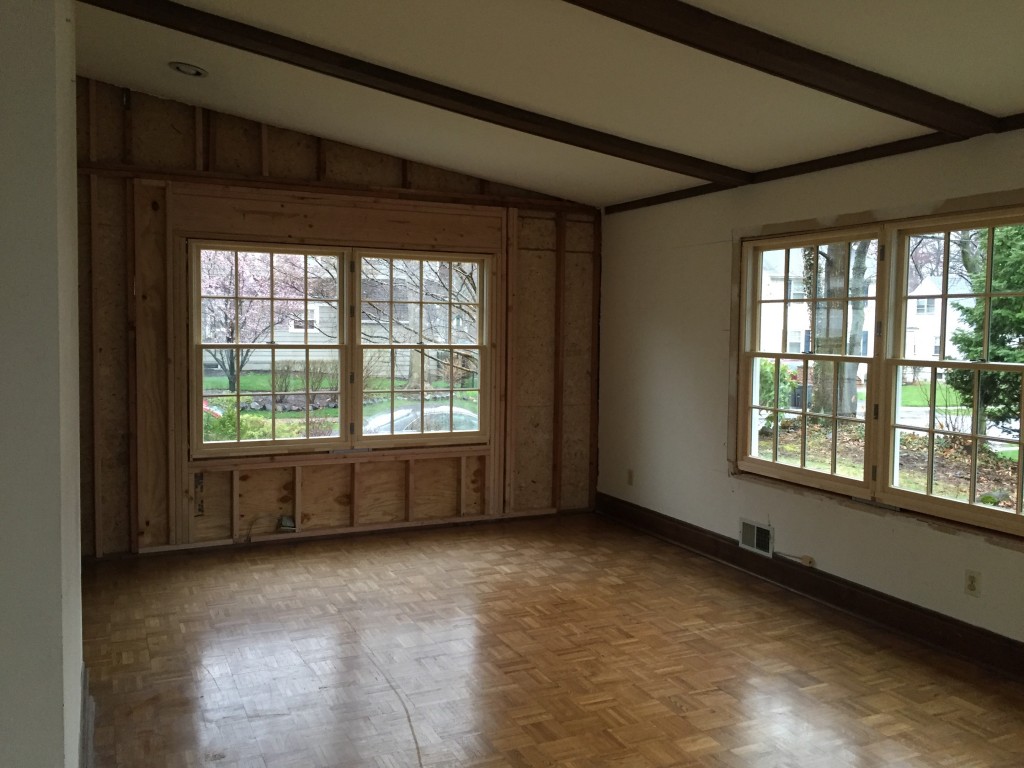 There aren't any good in-progress/before pics of the second set of windows going in because while they had that wall open, the skies opened, and I didn't want to interrupt the process of patching the hole to prevent a flood coming in.
This week: sliding glass door going in, and (fingers x-ed) skylights going out.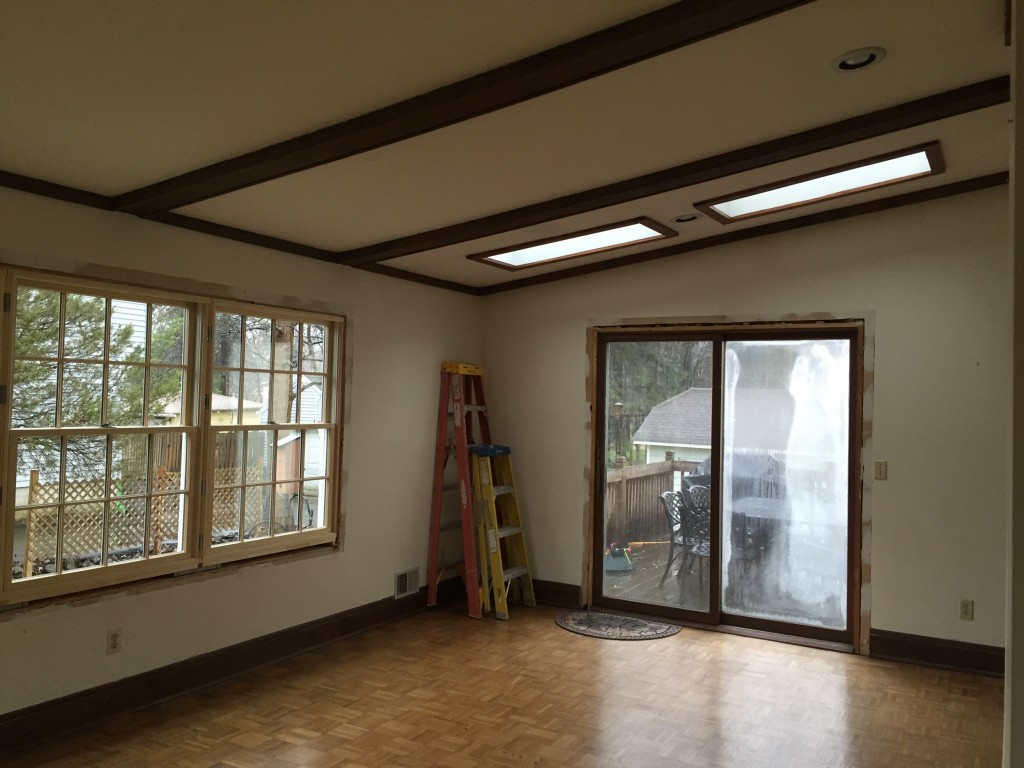 Bonus: a chunk of the front deck that was starting to cave in from rot in the joists has been repaired. Scarlet inspected the work herself: