(Previously.)
In English, 'twelve' is the largest number that's said with a single syllable.
Much visible progress since the frustrating relative lull of week 11, starting with a much too brief visit from my parents as they drove past on their trip to a permanent residency in Florida.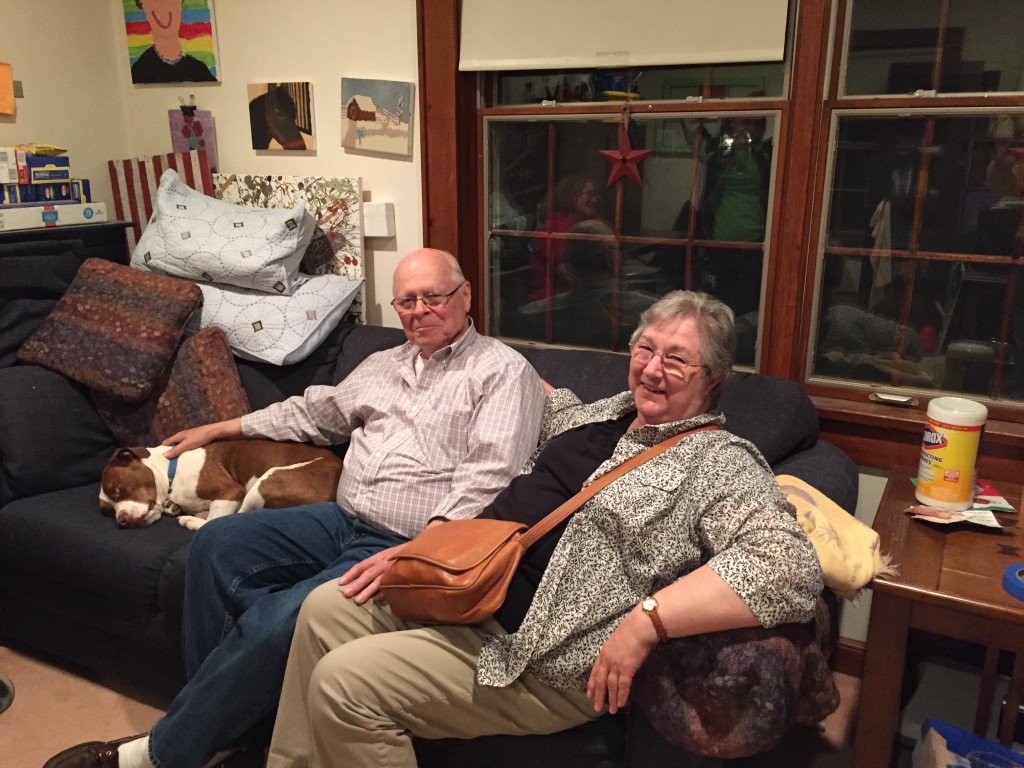 An hour or so was about all they could take of being cramped into the single usable room downstairs. 
Monday
Monday saw the family room go from this: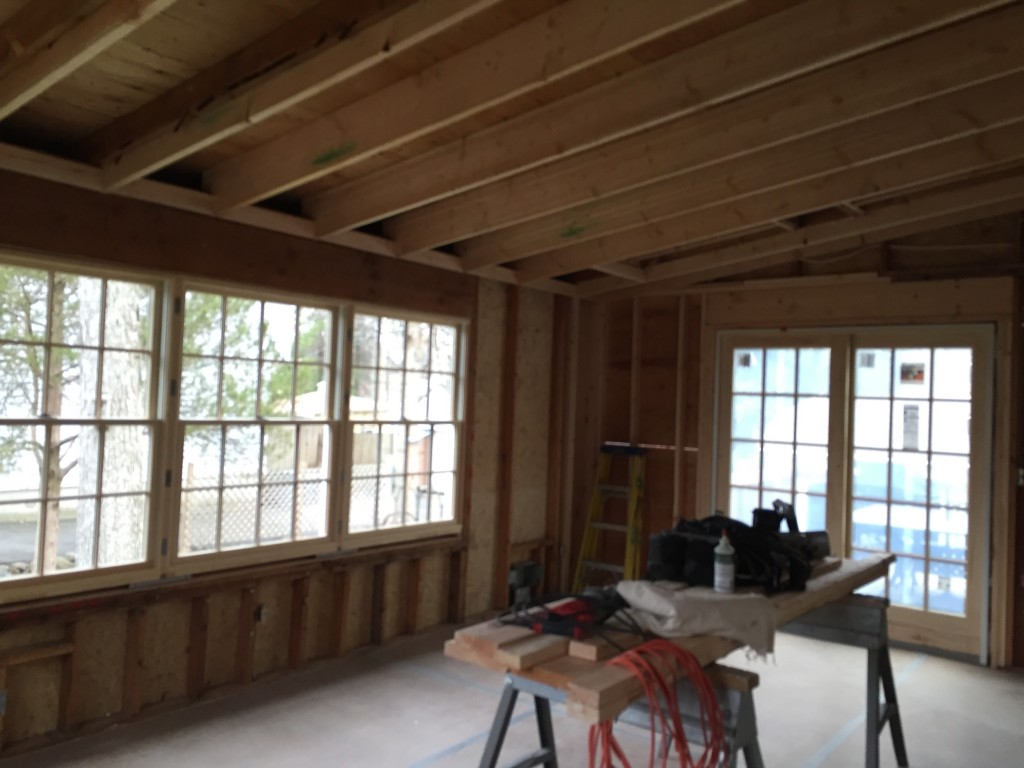 to this: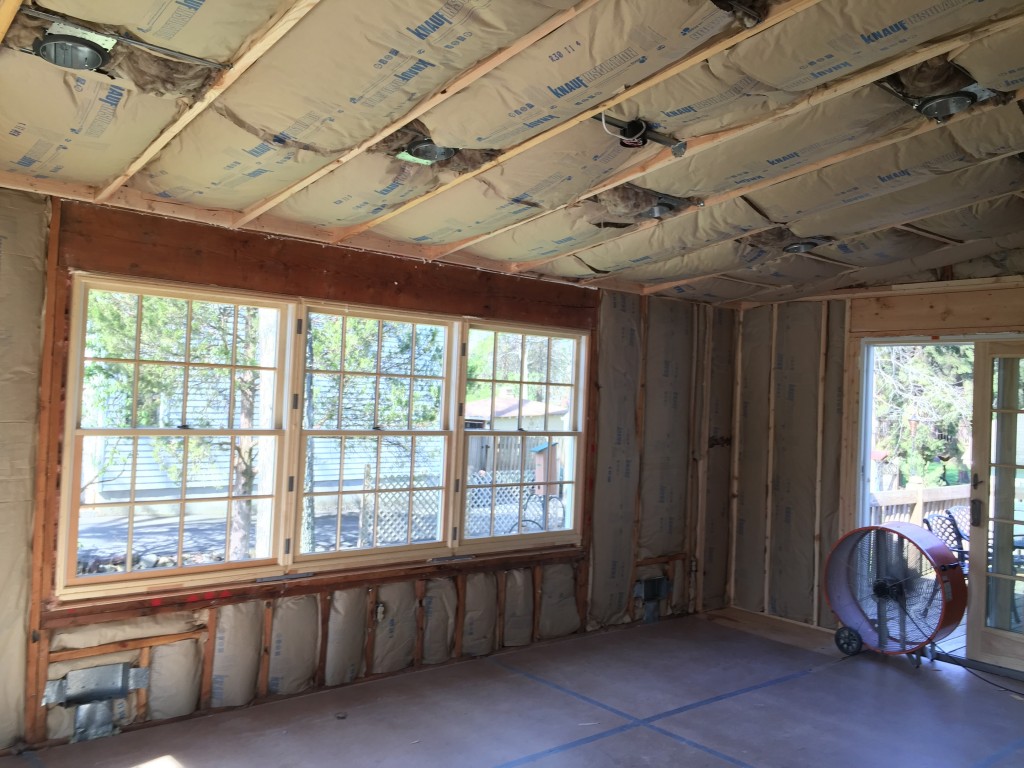 to this: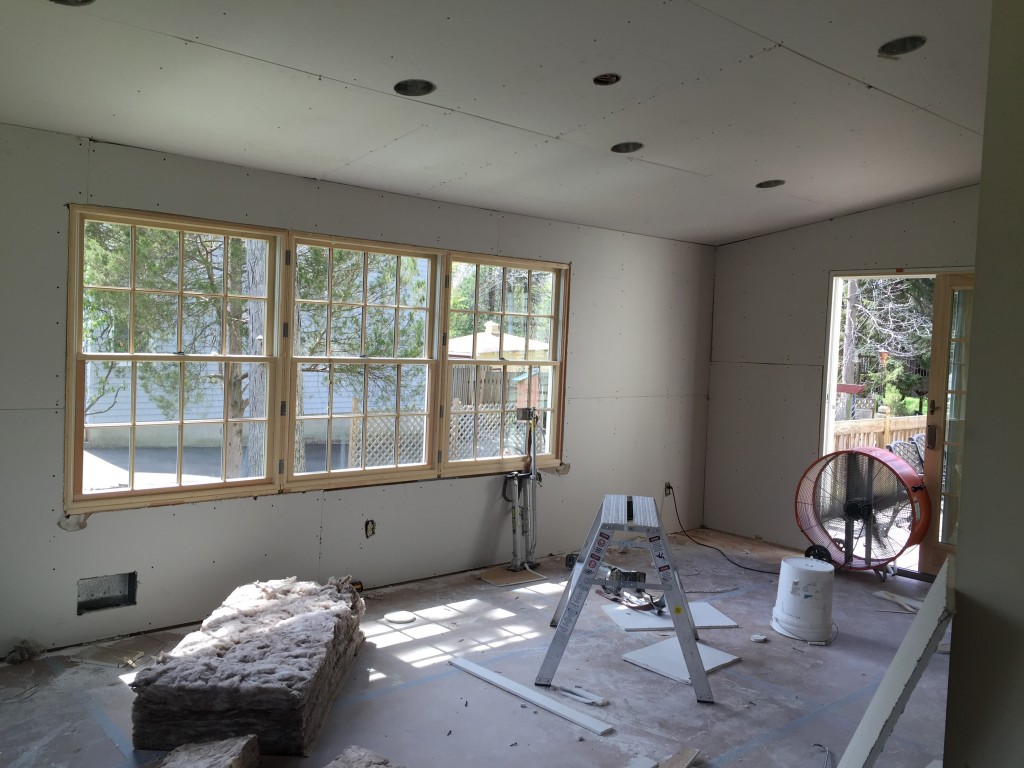 …which was a nice burst of activity. It also means that with taping and spackling, the rest of the week (and the entire house) was filled with clouds of fine particulate dust. Breathing that stuff is okay, right? Probably even beneficial?
Tuesday
On Tuesday, the first piece of cabinetry went in — our cabinetmaker installed the bookcase that's going next to the stove so I can finally have all those books close at hand (instead of being jammed into big plastic Tupperware tubs like they currently are):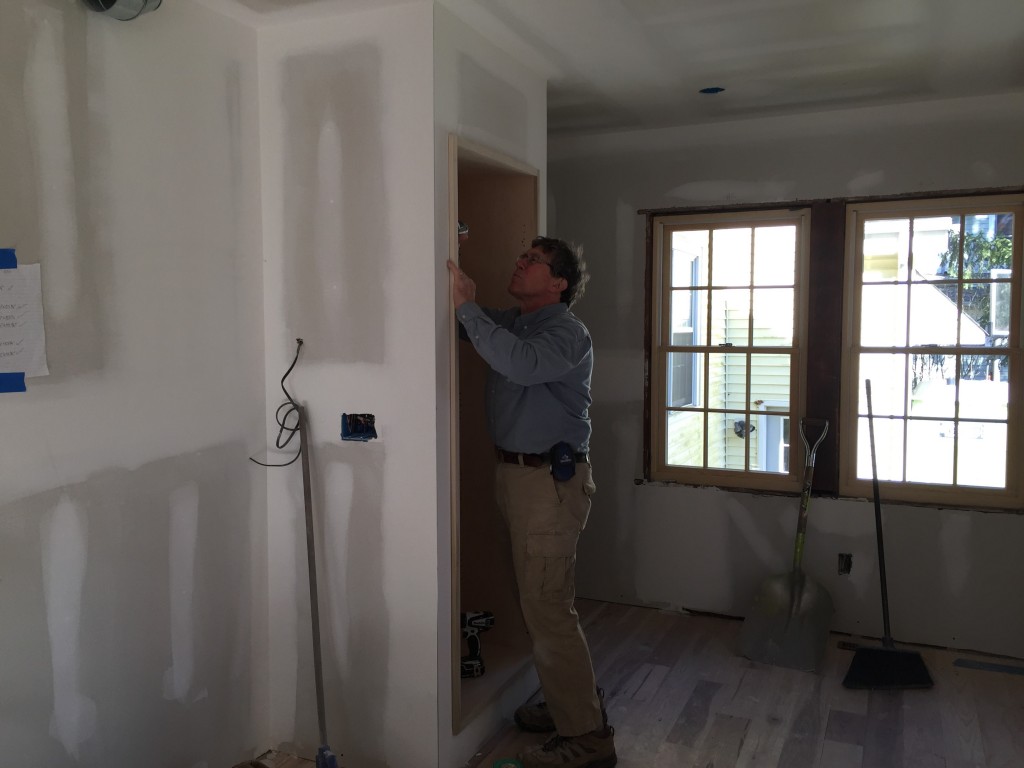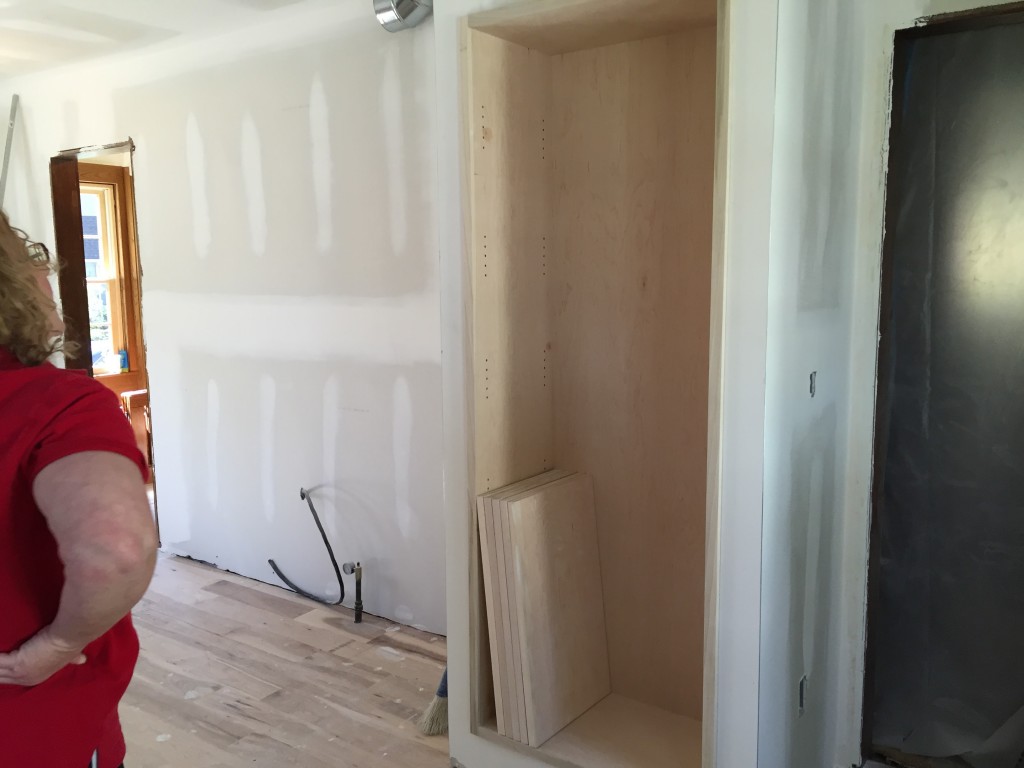 Rest of the Week
We've asked the contractors to prioritize getting the kids' bathroom completed (or at least usable) since we'll quickly be a household of four humans again when the semester ends. The floor tile is now completely down and will be grouted this week: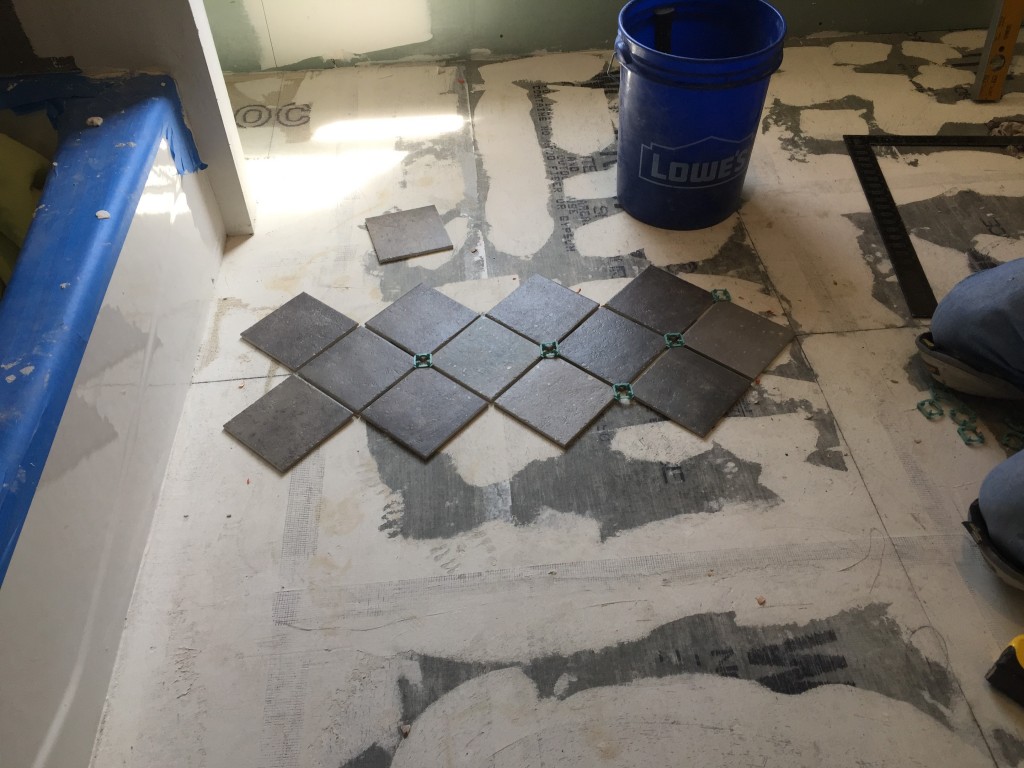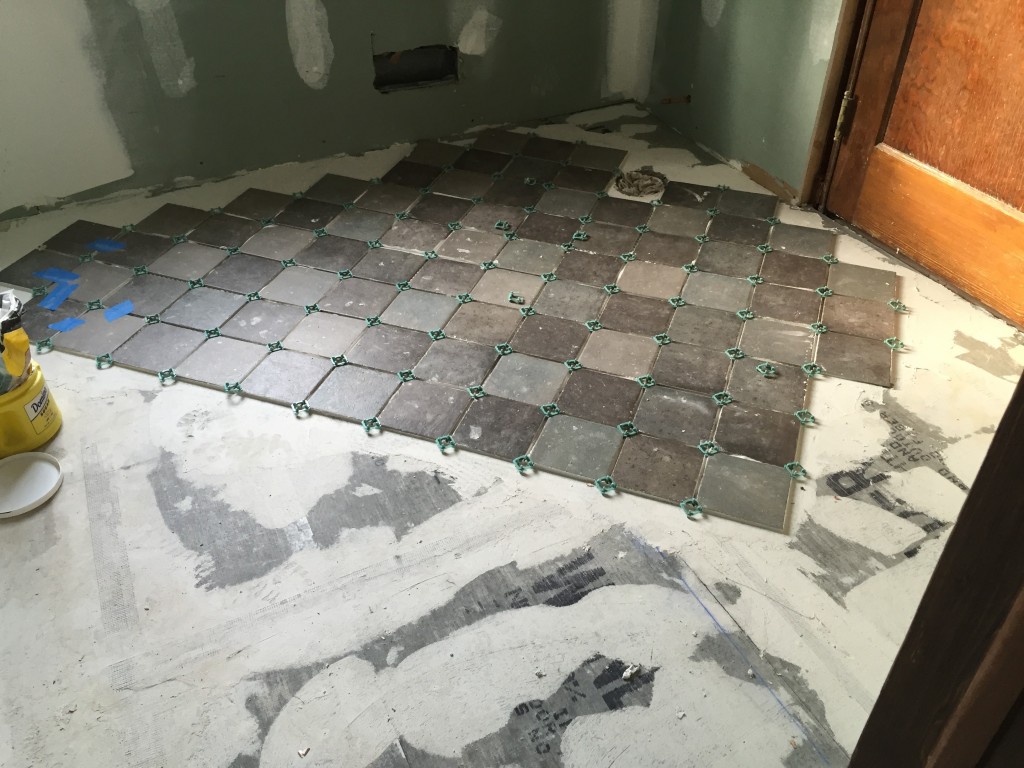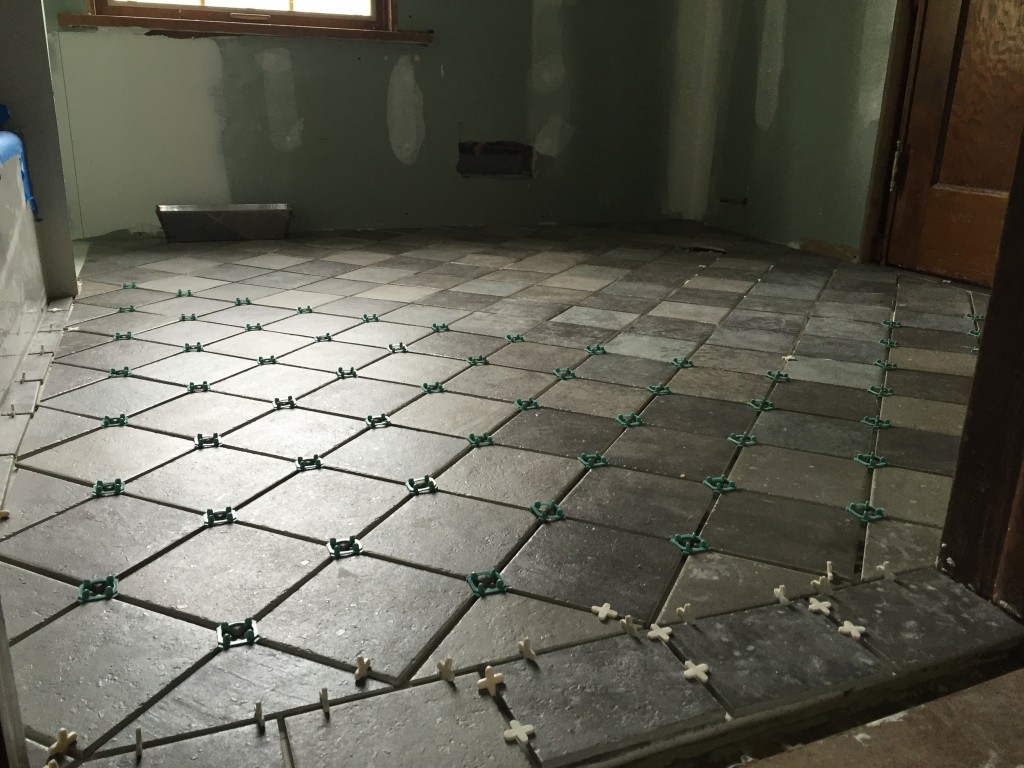 Upcoming: more bathroom and family room work — we're all hoping that the family room can be taken close enough to completion that we can start living in it once again and become a little less cramped.
(Next.)