This week we met a new baby bunny friend who's living in the hostas by the driveway. Her name is "Shirley Hemphill."
(Previously.)
Starting to see more signs that things are getting close to being usable/livable.
The kids' bathroom was mostly wrapped up on Wednesday, enough for them to be using it again. We still need to finish up the linen closet that's being built, but that's further down the priority stack.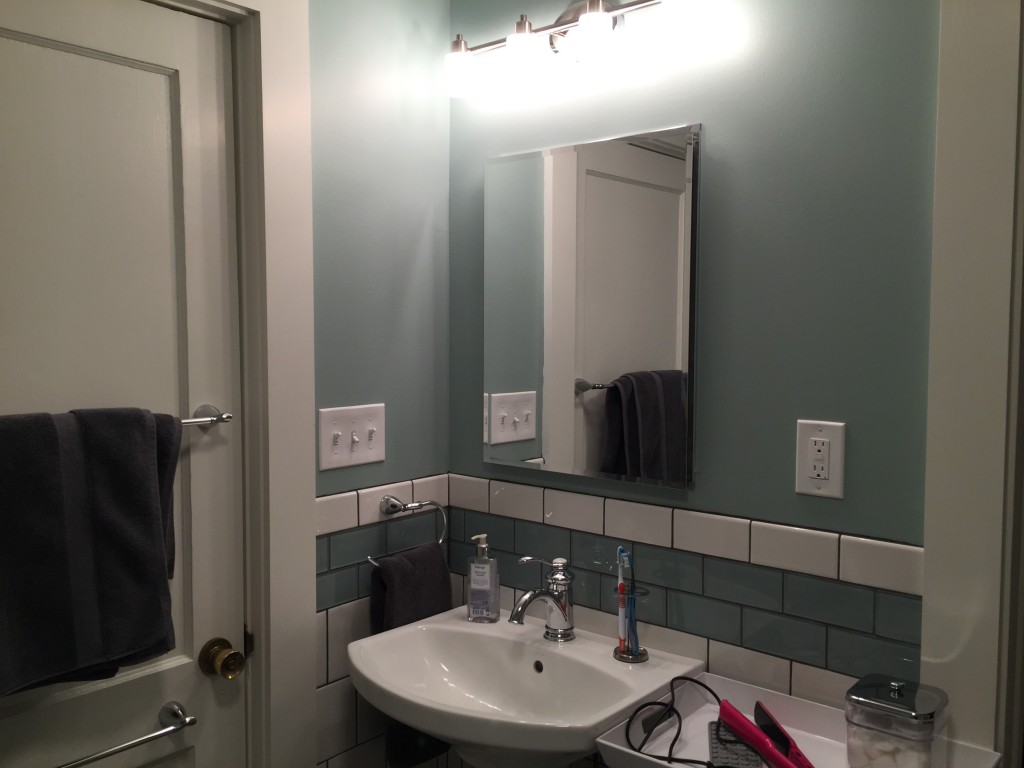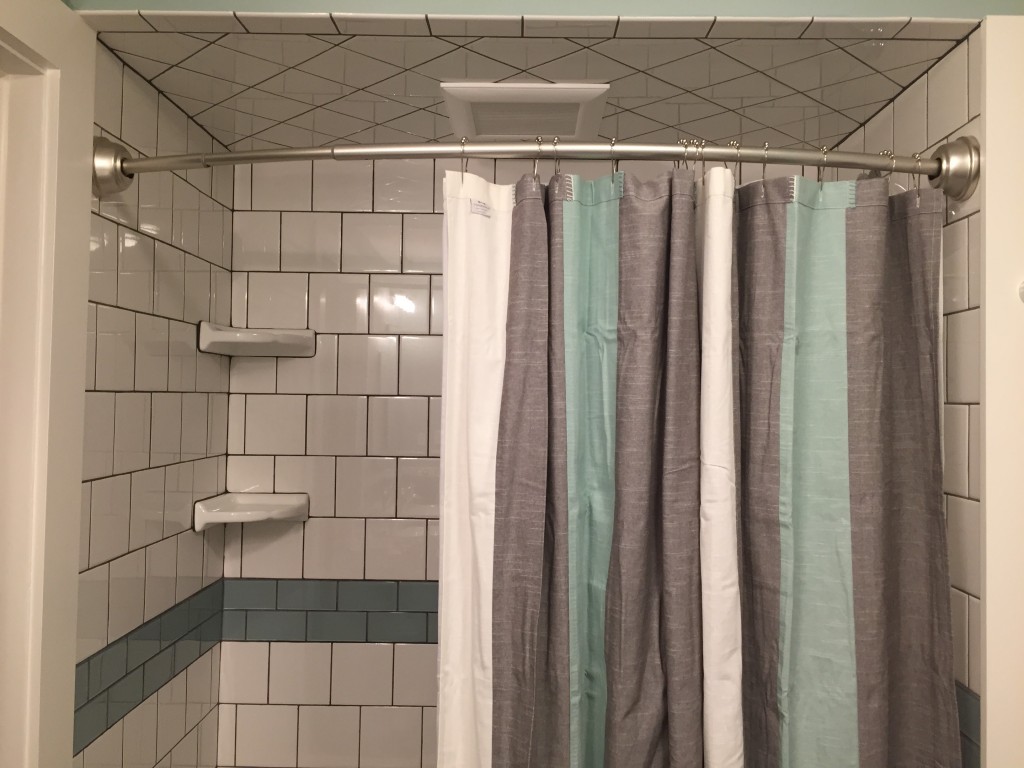 Downstairs, there's a combination of getting trim cut and mounted everyplace while paint follows behind.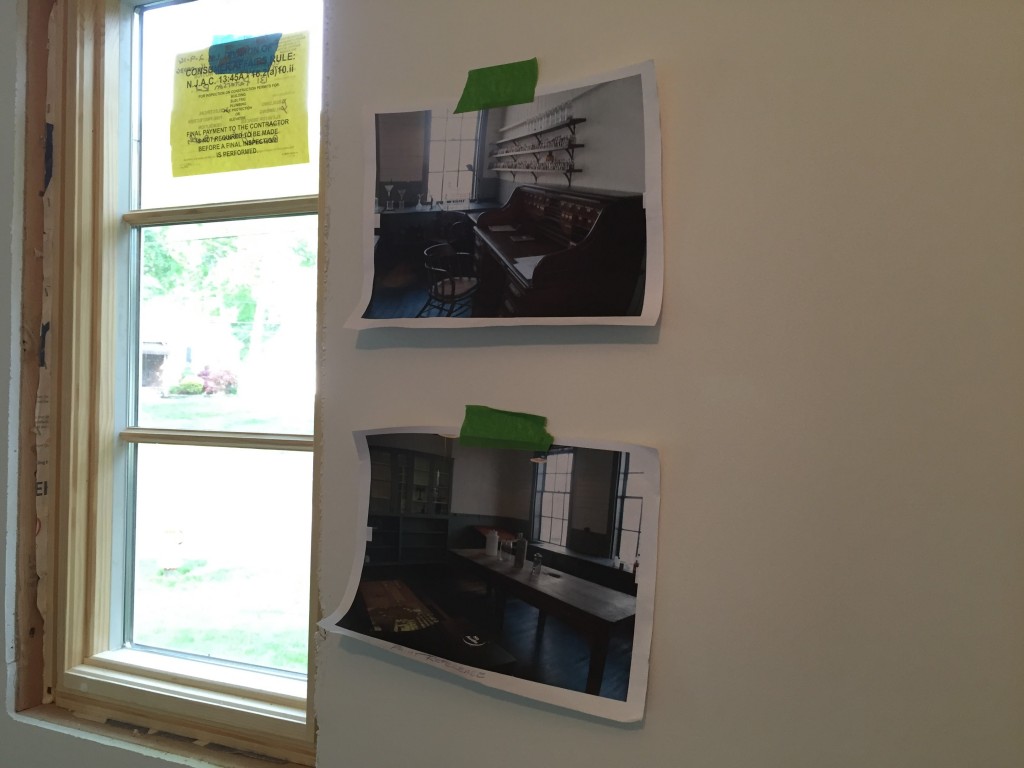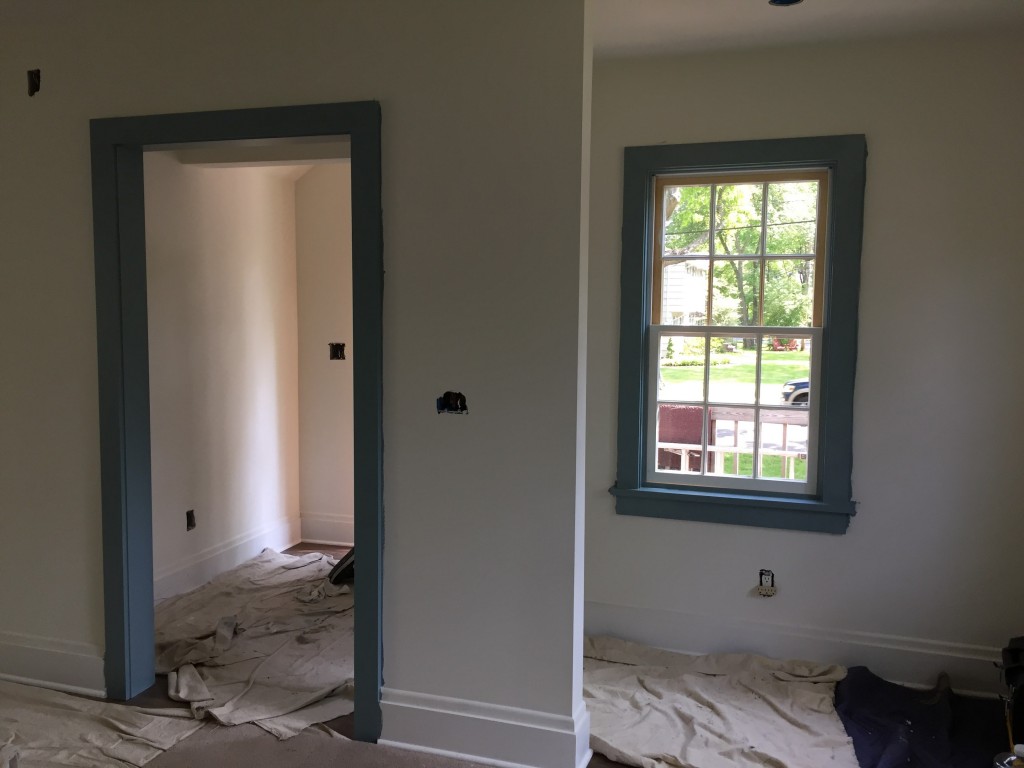 We're supposed to see the first few pieces of cabinetry go in this week. Looking forward to seeing those come into the house.