Continuing to inch forward; it's starting to feel like this may actually come to an end at some point.
(Previously.)
Lots of electrical finish work is happening — new light at the bottom of the stairs: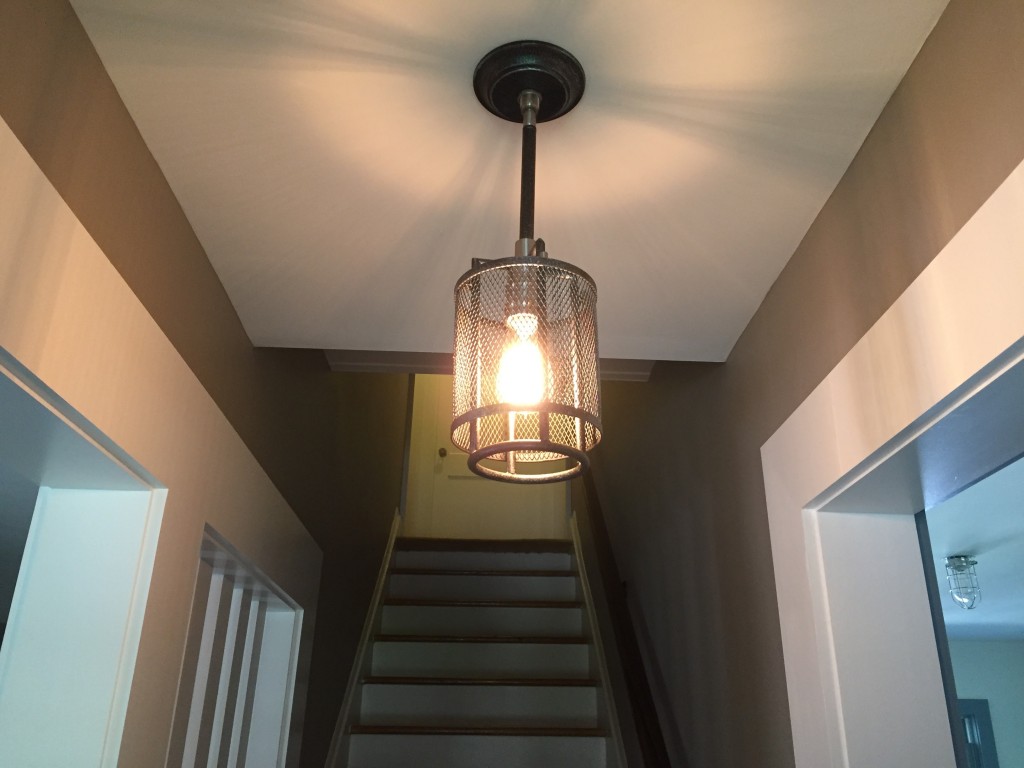 and inside the kitchen door in the peaked entryway that we didn't know was there 6 months ago: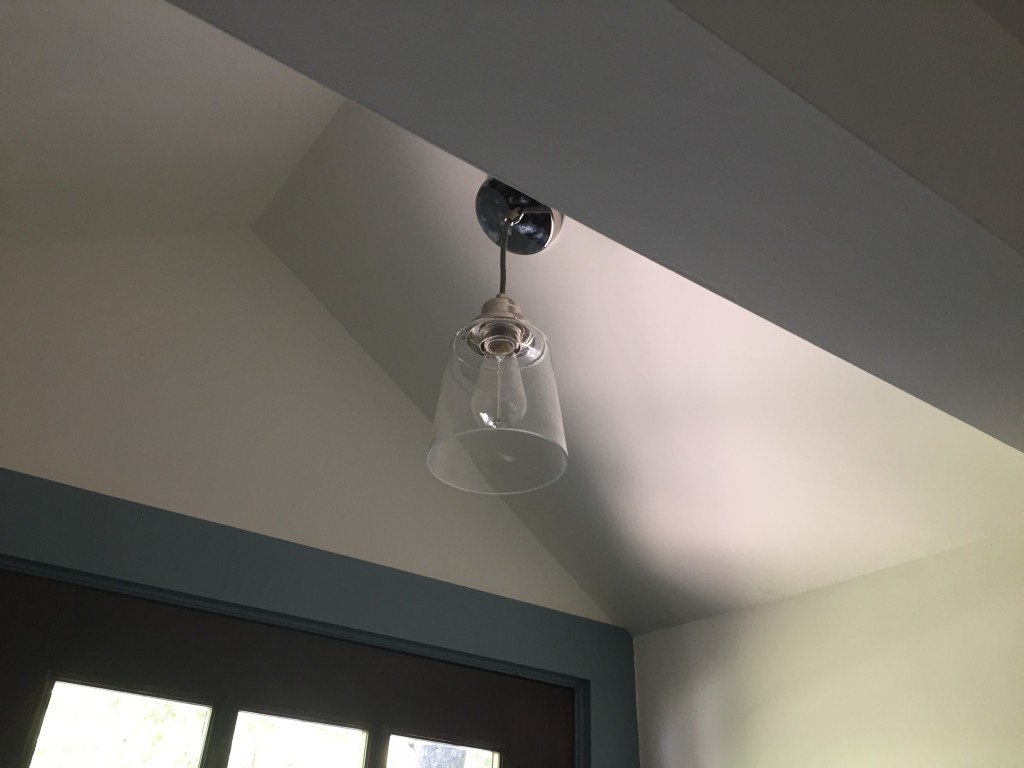 Appliances are all here now, but still not installed — range hood is temporarily mounted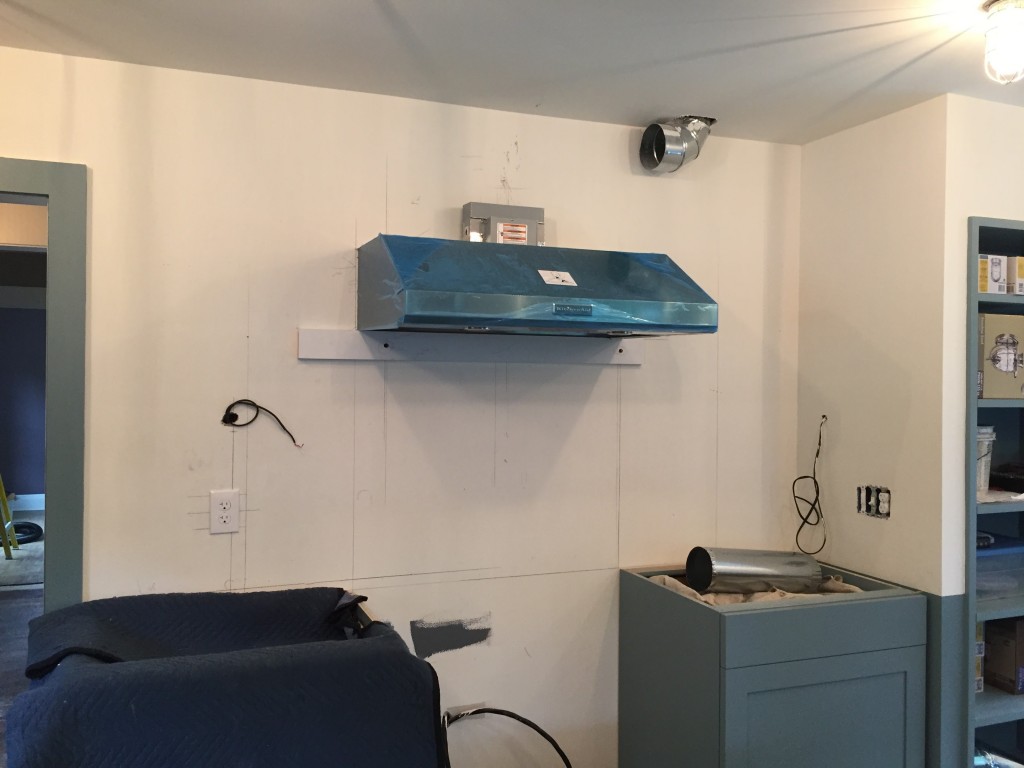 ..and my behemoth of a stove is ready to go in.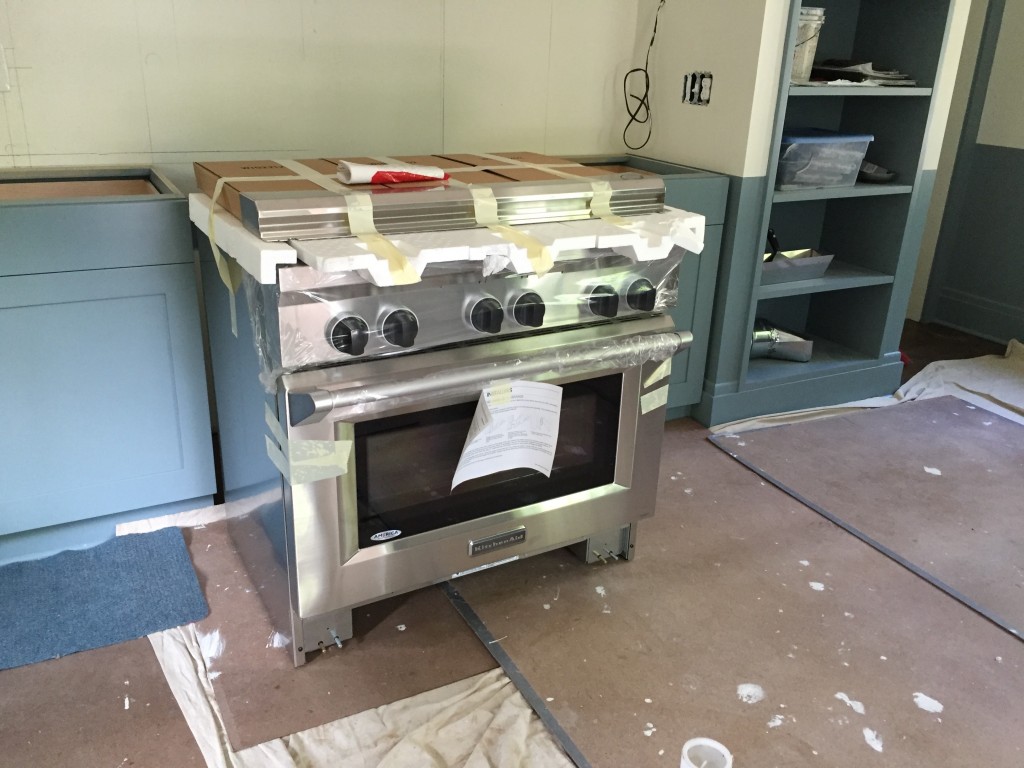 Fridge is in place, as is the dishwasher which needs the cabinet maker to finish its panel front so it blends in. He also finished trimming out the windows over the sink wall, including one of the shelves that we'll have there.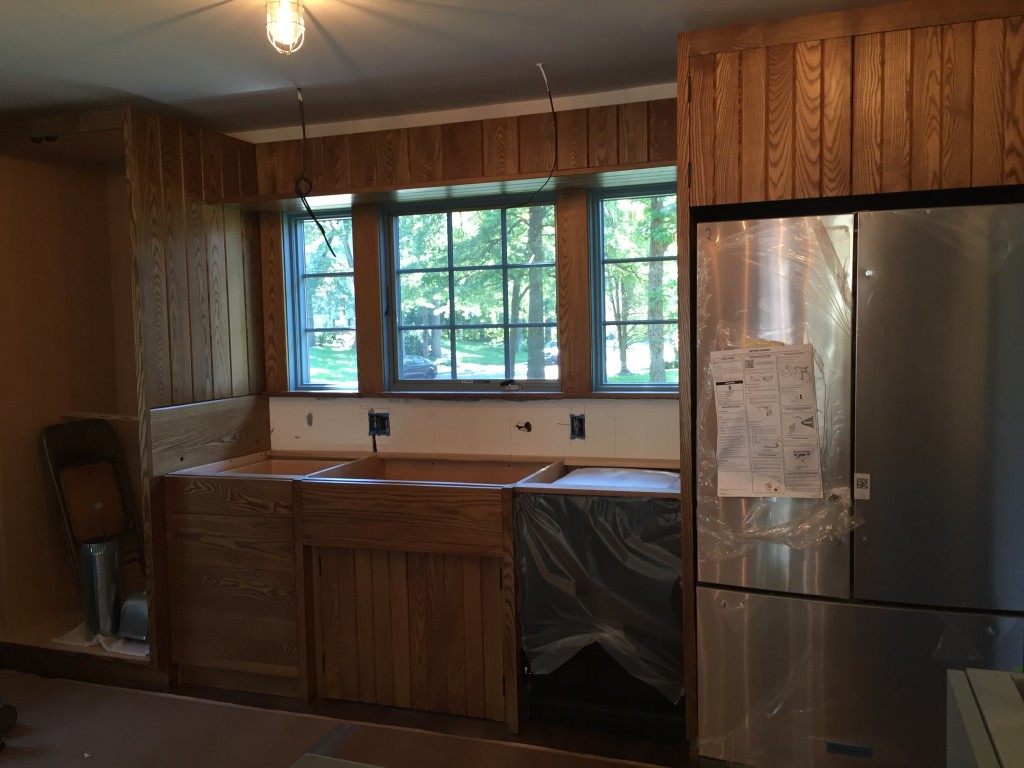 Outside, most of the siding has been put back up, so (other than the green grunge that I need to power wash off when this is all completed) the house is no longer quite an eyesore from the street. They still need to re-side the wall that faces our next door neighbors.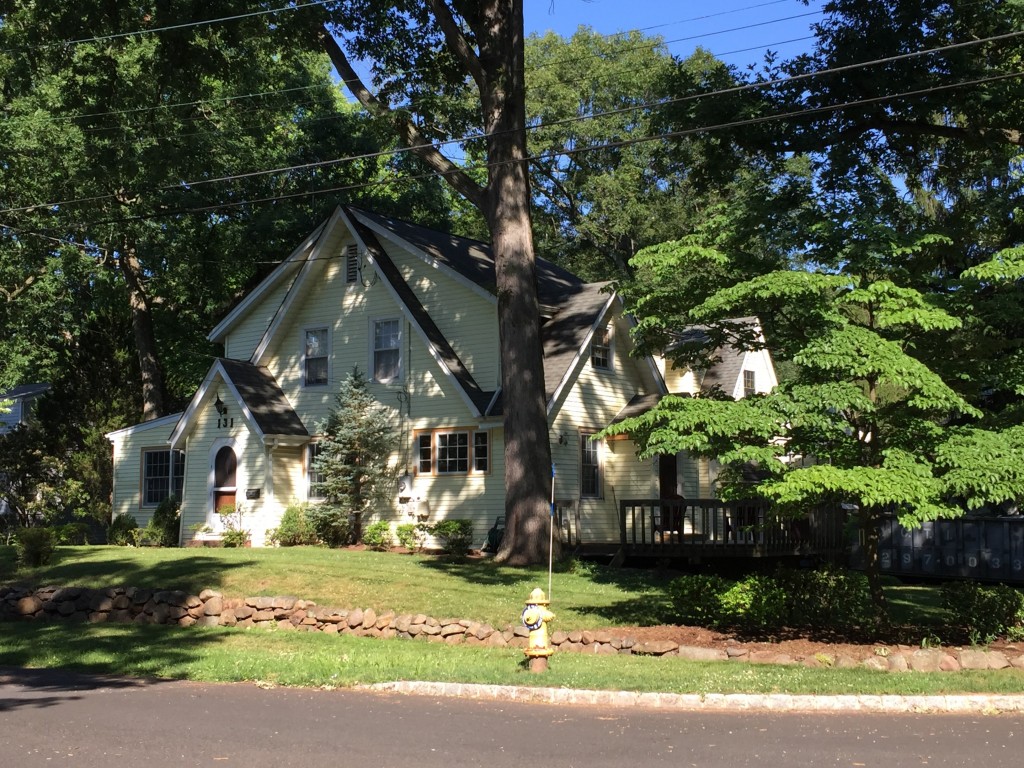 Not shown:
We've booked a date with the flooring contractor to put in new flooring in the dining room, because what was under the carpet all these years is a disaster. We're going to get the same 5″ hickory that's in the kitchen, and they're just going to repair the parquet that's in the family room and stain that to match the rest of the floors.
I put up new cellular shades in the family room today. On Friday night, Keenan and I had a Mr. Toad-style trip to Philadelphia in a total deathtrap van (note: the car rental company 'Rent a Wreck' is not joking or indulging in euphemisms. I wasn't sure we'd make it there and back in the thing that they rented us, which I'm convinced was not street legal for at least a dozen reasons) to pick up some cabinetry that Kath ordered for the kitchen entryway.
This week: 
The rest of the siding?
More cabinetry?
We'll see.
(Next.)