The first big change this week — a new plywood subfloor went down.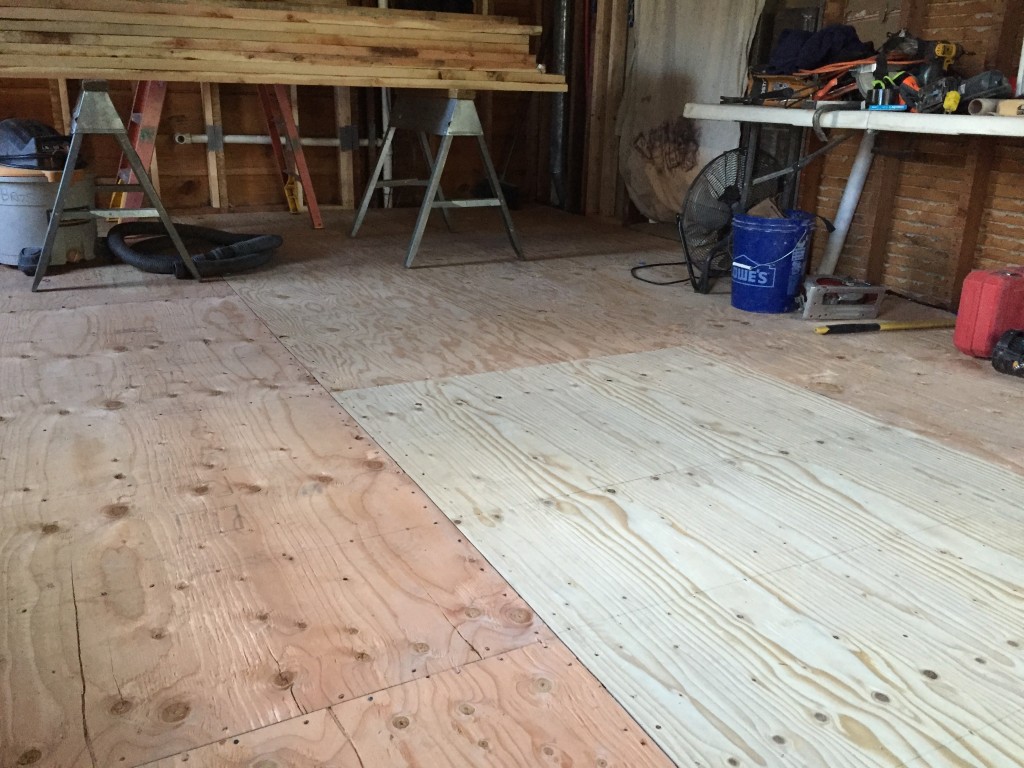 The only downside to this is that if a robber walks across the kitchen floor in the middle of the night, the squeaks and creaks are all gone, so the entire house won't wake up any more. I looked for every single squeak that we've gotten used to and can't find any of them.
The new door is in place: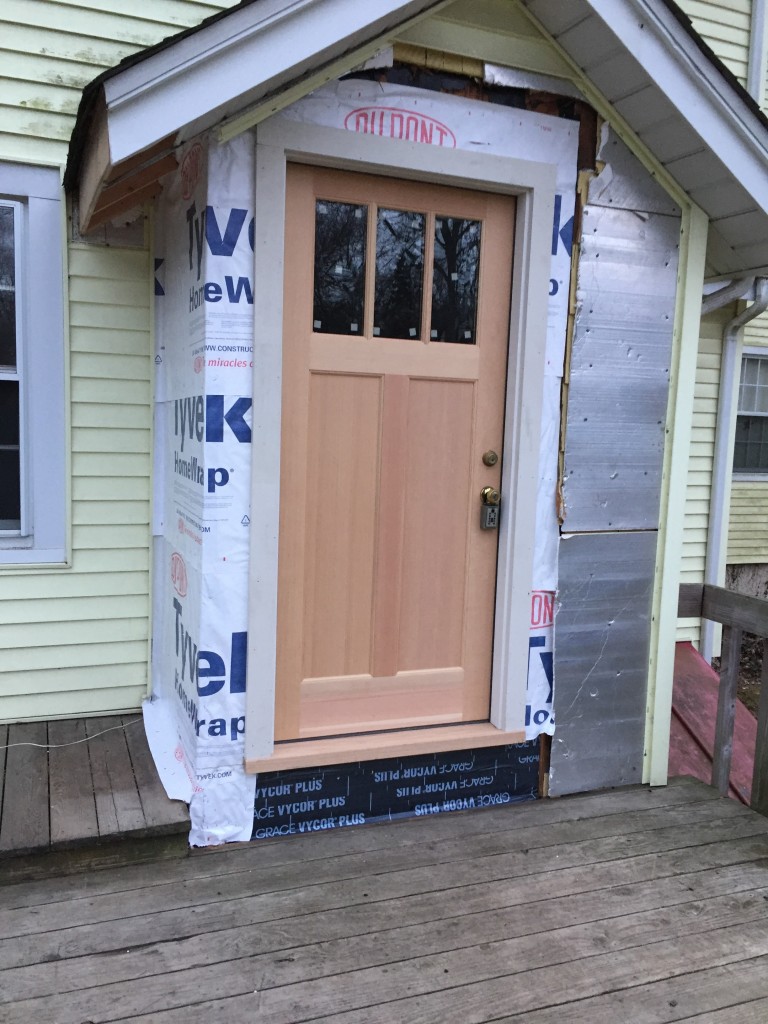 (yes, we know it's not centered…)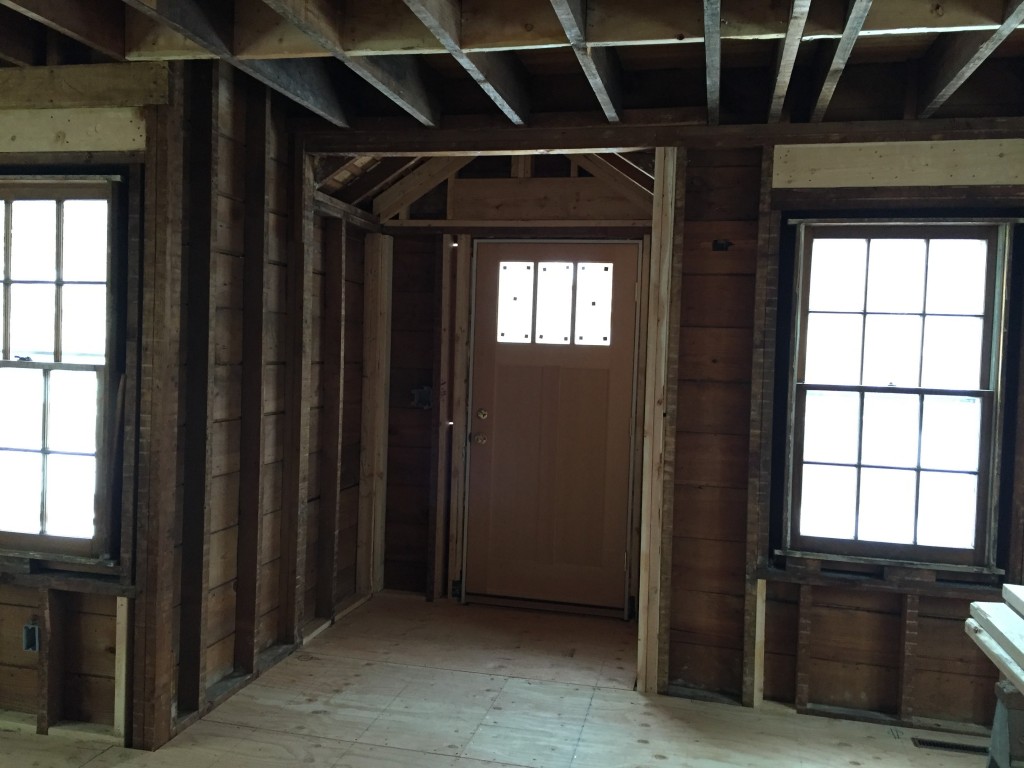 (from inside…)
…and also the new windows over the main sink. The center window is a casement that opens left-to-right, and the two side windows are fixed.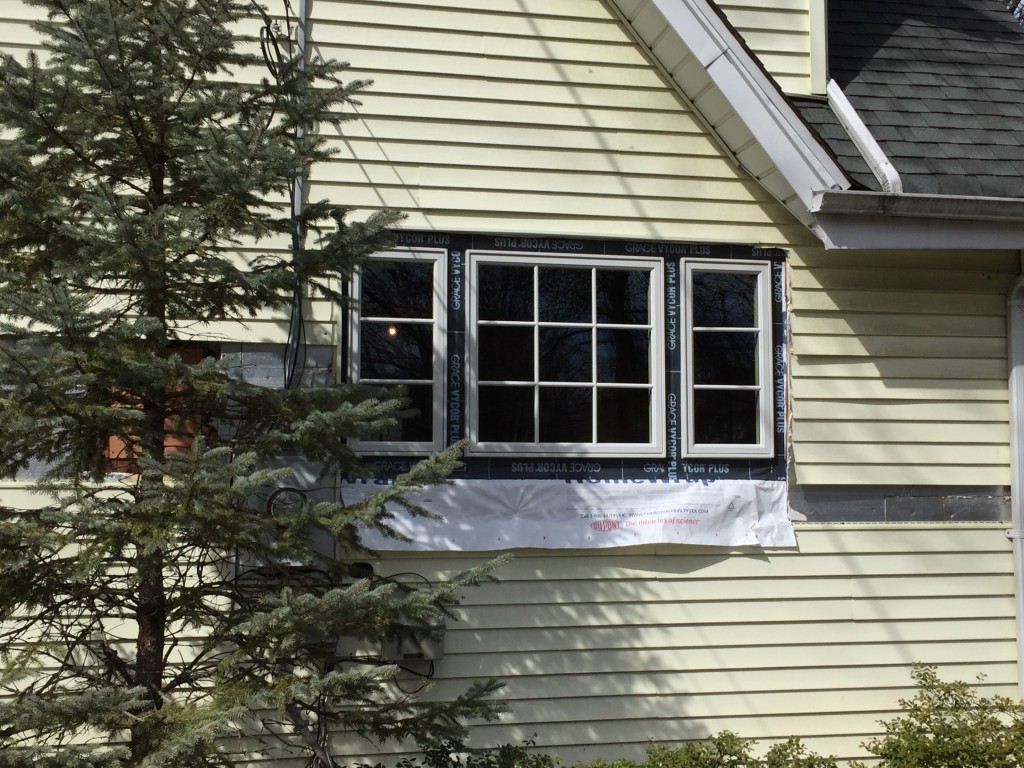 There will be open shelving in front of both side windows. Pantry and dishwasher on the left side, fridge and trash/recycling on the right side.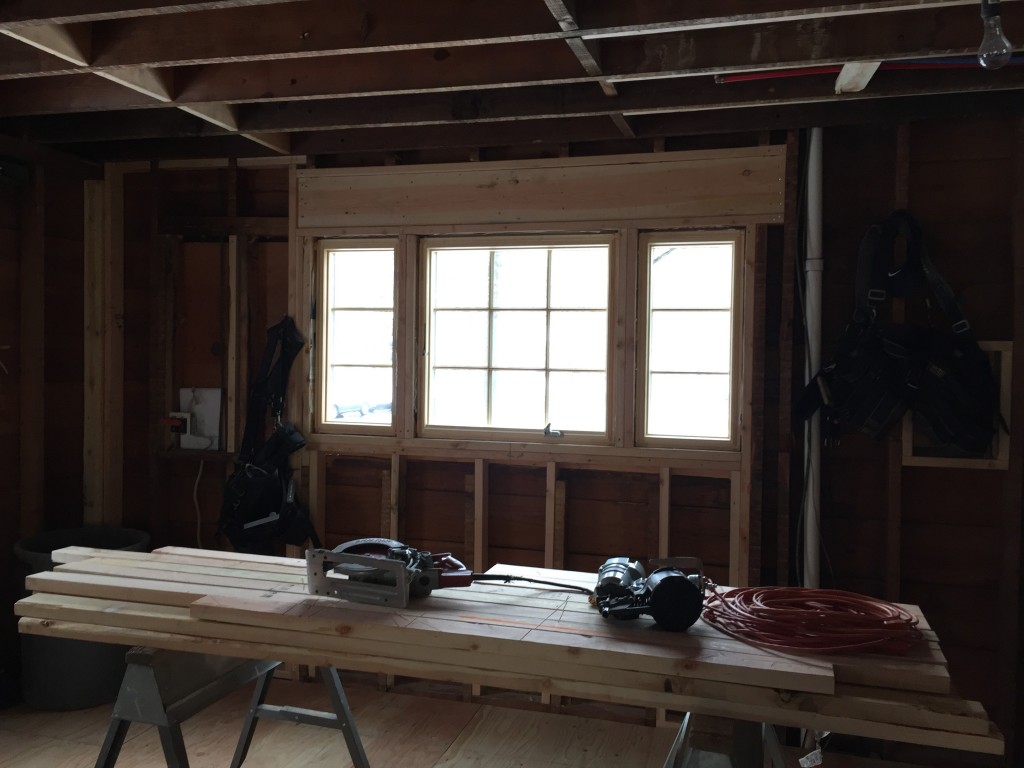 Also new this week — they started framing the wall that separates the foyer from the kitchen proper, and will include the 'pass-through' cabinet that we're still not 100% sold on…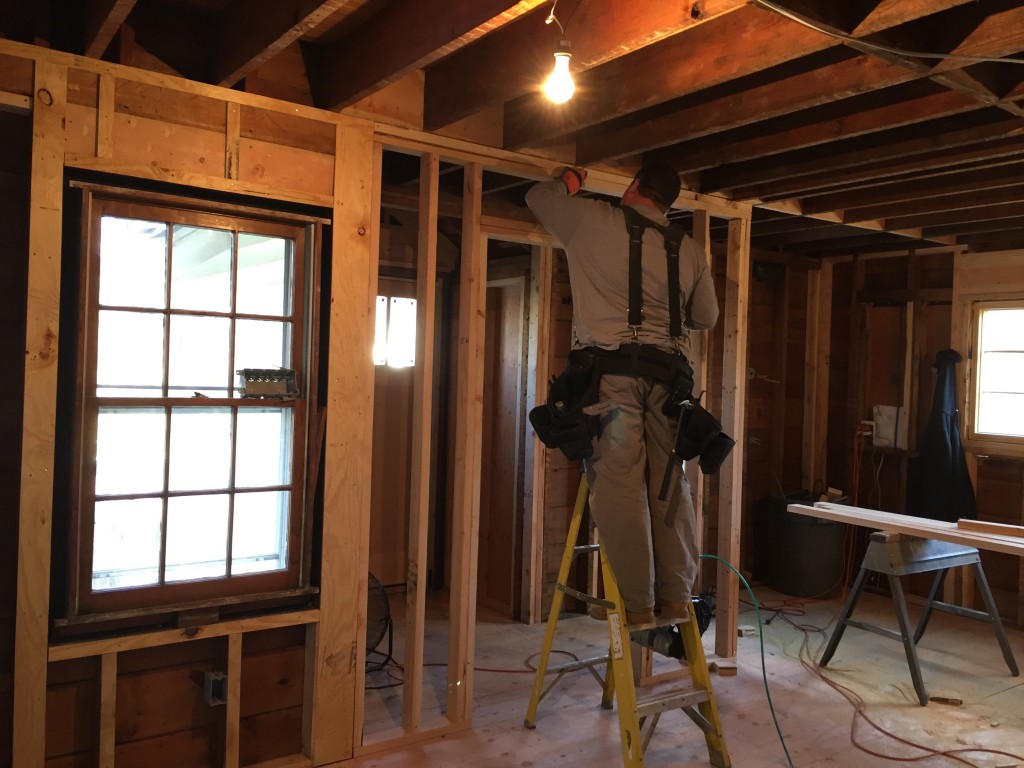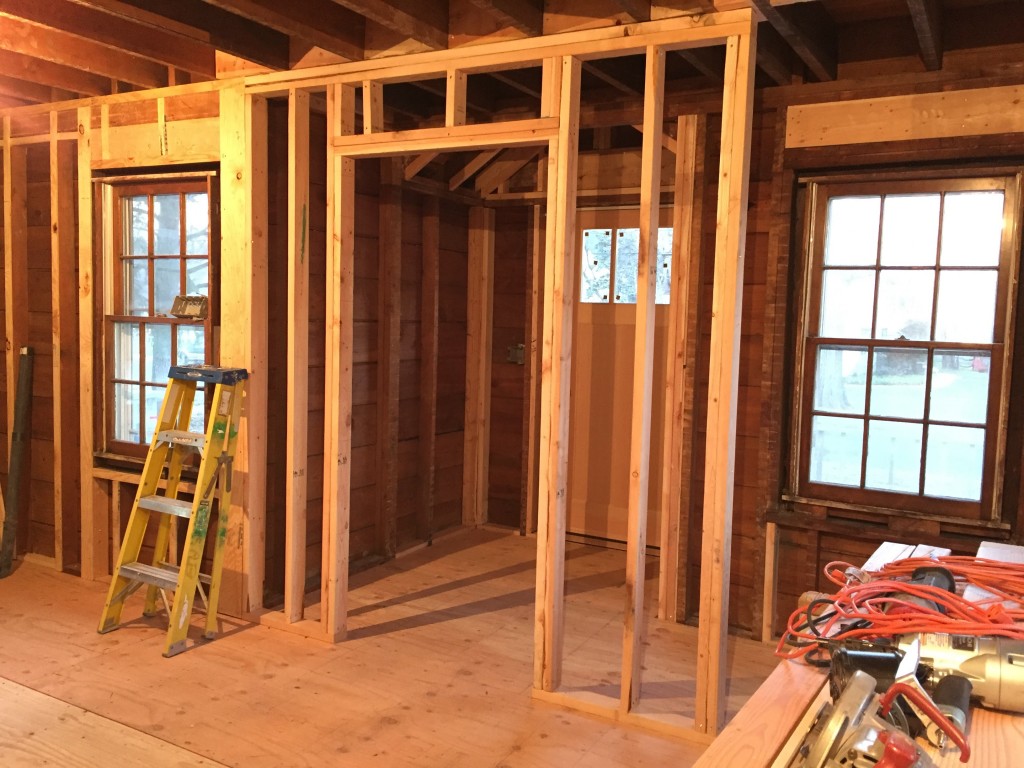 The other task that's causing stress for Kath and I lately is selecting the color for the cabinets on the hot wall/island that will be painted.
The inspiration again: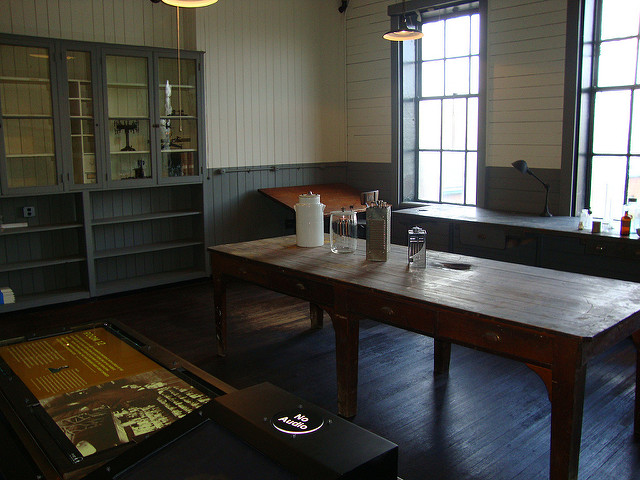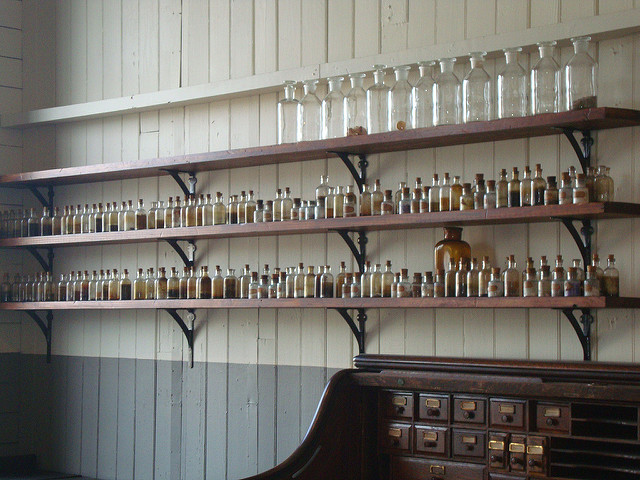 We're going to do the cabinets, most of the wood trim, and the bottom third of the walls in this grayish-blue, or some grayish blue. We have different decision-making processes, my wife and I.
I picked out three that I thought were correct, and in reality can live with any of those. She needs to carefully consider each and every possible option that there is, even a bunch that aren't really close to what we're looking for.
Digging through 100 paint chips and spending $30 on sample cans, we have foam core board painted and sitting in the room so we can see them under semi-realistic light conditions: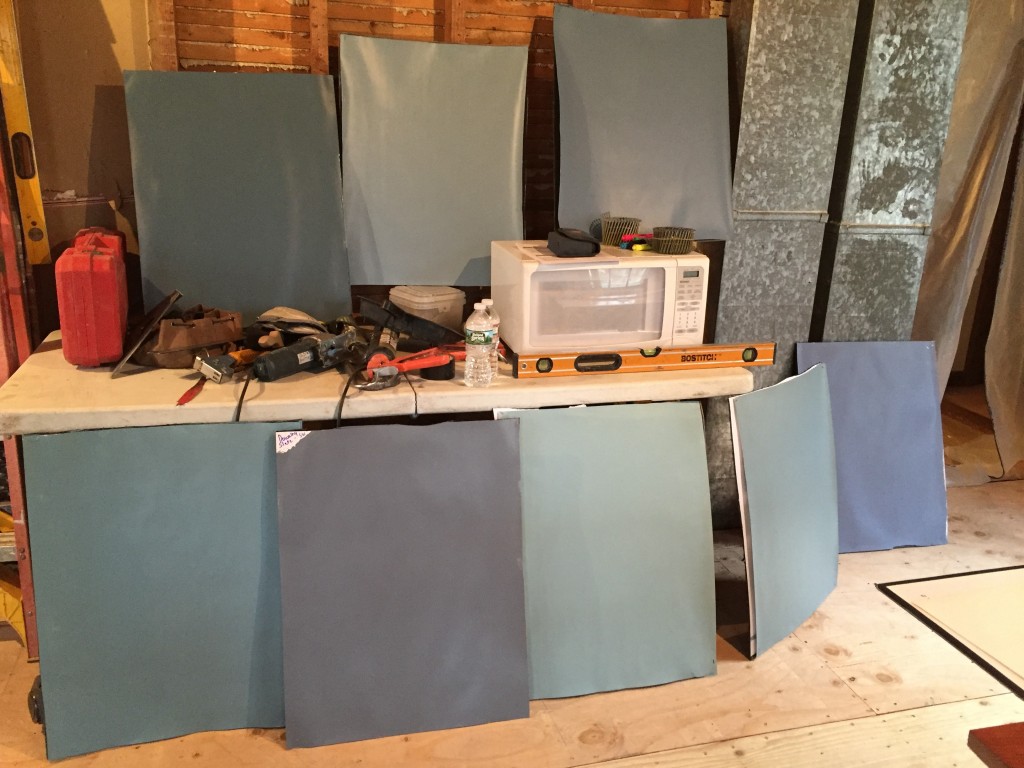 Ordered the garbage disposals and most of the kitchen lighting today. This week, need to get the hardwood floor contractor officially on board, order some more stuff, and stay out of people's way.